Cash Flow Loans
Cash flow keeps a business going. When cash flow is tight or uneven, consider a cash flow loan or cash flow financing.
Cash Flow Loan Details
Loan Amounts

$500 – $500,000

Interest rates

11.9% – 90%

Repayment Terms

3 – 36 months

Turnaround Time

1 – 7 days
Pros
Fast access to money (hours – days)

Low credit scores may be OK

Less effort and documentation needed

No physical collateral required

Can improve credit scores
Cons
Higher interest rates (11.9% – 90%)

Typically must have 1 year in business

Shorter repayment terms
Get to Know Cash Flow Loans
Gerri Detweiler • August 26, 2022
---
Cash Flow Loans Pros and Cons
Pros of Cash Flow Loans
Pros
Fast access to money (hours – days)

Low credit scores may be OK

Less effort and documentation needed

No physical collateral required

Can improve credit scores
When it comes to business financing options, few will put cash in your bank account quite as quickly as cash flow loans or cash flow financing. And if you don't have collateral or assets to pledge for a secured loan, you'll appreciate the fact that you likely don't need them for a cash flow loan.
While some cash flow lenders may look at your personal credit scores or business credit reports, generally your credit is less a factor than with other types of loans. With this type of financing, you mainly have to prove strong revenues that assure a lender that you can easily manage repayment.
Cons of Cash Flow Loans
Cons
Higher interest rates (11.9% – 90%)

Lender has direct access to your bank account

Paying early may not save money

Typically must have 1 year in business
On the other hand, temporary business loans can be one of the more expensive types of lending options for businesses. It's not alway easy to compare what you'll pay in interest and fees for a short term loan, and you can end up paying the equivalent of 11-90% annual percentage rate (APR).
Small business owners may not like the fact that some cash flow loans take funds directly out of their bank, merchant processing, or online seller account to pay back the financing, as payments can then affect future cash flow
Thinking of paying off your loan or financing early? You might not save money as you would if you paid other types of loans off faster. Be sure to check the fine print to see if that's the case.
And finally, if you haven't been in business six months or more, you might not qualify.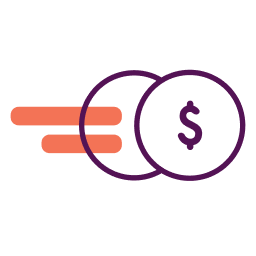 Find Funding Fast
Create a Nav account and let our trusted lenders show you loans that fit your small business needs today.
I'm Ready
What Is a Cash Flow Loan?
There are a number of types of financing that could fall under the umbrella of "cash flow loan." After all, any type of financing that is used for cash flow purposes can be considered a cash flow loan. However, the term cash flow loan often refers to financing based on the revenues of the company. Some evaluate business bank account activity, while others may look at recent revenues and advance funds against future sales. (A merchant cash advance is based on credit and debit card sales.) You're essentially getting an advance against expected future sales by giving the lender the rights to a predetermined amount of these receivables.
Cash flow loans are primarily used for working capital or to take advantage of opportunities that require capital to launch. As the borrower, your credit history and credit scores may be checked, but they play less of a role than factors like revenues and how long you've been in business. (Don't know your business credit? Get your free business credit scores here).
As the name indicates, the lender is most concerned with your cash flow (usually from bank statements, or perhaps a merchant account in the case of a merchant cash advance) to approve your application. Turnaround time is fast, but be aware: interest rates are likely to be higher than with other forms of financing.
Still, even with higher interest rates, business owners may find cash flow loans beneficial, especially if they're looking for fast funding and don't qualify for better deals on a traditional bank loan.
Warning:
If you are relying on one of these loans because your business is in trouble, you may make things worse. Be sure to consult a financial advisor. If you don't have one, you can get free help from your 
local Small Business Development Center or SCORE
.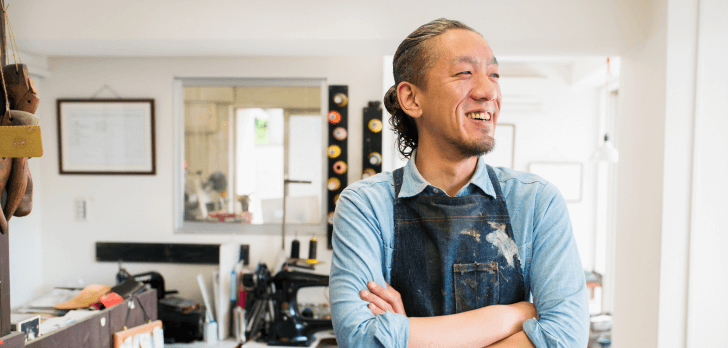 How Does a Cash Flow Loan Work?
Business cash flow loans, frequently offered by online lenders, provide small business owners with access to working capital, often by analyzing past revenues to predict future cash flow.
In the loan application process, cash flow lenders are generally more concerned about strong cash flow in the future than they are the borrower's business or personal credit scores. Where asset-based lending requires you to put up capital assets as collateral, here, you may pledge your future accounts receivables.
What Is Asset-Based Business Lending?
If you find this discussion about assets confusing, here's clarification. Loans typically fall into one of two categories:
Secured loans, also known as asset-based loans, require you to put up some kind of collateral (asset) against the loan. That could be real estate or equipment. Should you not be able to pay off your loan, the lender could seize the asset to help recover what you owe.
Typically secured loans are for people who don't have great credit or who don't otherwise qualify for unsecured loans. But they can also be used to obtain better rates and terms on a loan.
Unsecured loans do not require collateral, though some may require a personal guarantee (PG) which allows the lender to attempt to collect from the borrower's personal assets, not just the business, in event the loan is not repaid.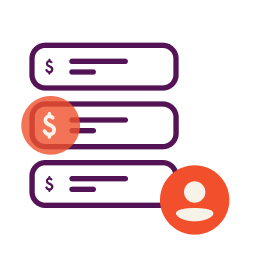 Find The Right Financing For Your Business
Don't waste hours of work finding and applying for loans you have no chance of getting — get matched based on your business & credit profile today.
Top Financial Options
What You Need to Know About Cash Flow Loans
When it comes to financing options for your business, cash flow loans aren't the cheapest. There are, however, some instances where they make sense, like if your credit is less than perfect, or you need a fast cash flow finance option.
But know that you will likely pay a much higher rate for access to these funds. In some cases, it may be better to wait until you build your credit and can qualify for a better rate elsewhere.
Can You Get A Cash Flow Loan With Bad Credit?
One of the biggest benefits of cash flow loans is that you may very well qualify for one if you have bad credit.
Maybe you have credit card debt, or maybe your business is too new to have much credit history. Whatever the reason, you don't want your credit situation to limit you from being able to access the capital you need to grow your business.
In this case, a cash flow loan may be a way to get the funds you need.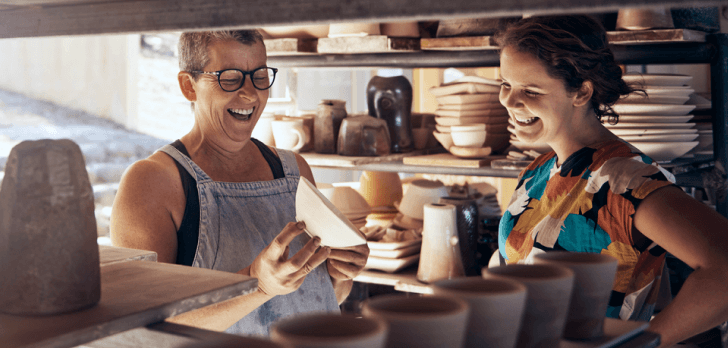 Which Cash Flow Loan Is Right For My Business?
There's no one-size-fits-all solution when it comes to cash flow loans. The one you choose needs to be right for your business needs.
Are you looking for a term loan with monthly payments, or are you willing to allow payments to be taken out of your revenues each day or week? Do you want a lump sum, or would you rather have a line of credit that lets you take out funds only when you need them?
How much money do you need? It can help to analyze your cash outflow to understand your regular expenses, as well as budget for anything unusual coming up, such as hiring more staff or expanding office space.
How quickly do you need financing? Are you willing to pay a premium to get the money faster, or can you afford to wait a few weeks or months, opening you up to lower interest rates?
And finally, what kind of business cash flow loan do you qualify for? Businesses that are younger than two years will have limited options.
The Best Lenders for Cash Flow Loans in 2022
What are the Requirements to Qualify for a Business Cash Flow Loan?
When it comes to working capital loans for cash flow, each company has different requirements.
Most require at least 1-2 years in business though a few will provide financing to younger businesses with strong revenues.
Many will require a business bank account to qualify. If you are using a personal bank account, open a business bank account asap and use it going forward.
If there is a personal credit check it may be a "soft inquiry," which doesn't impact your credit scores. Minimum credit score requirements are often quite flexible.
Personal and business credit checks may be used to rule out financing to those with certain types of negative information, such as an open bankruptcy, undisclosed debt, or other problems such as tax liens or judgments.
How To Apply For A Cash Flow Loan
While each cash flow lender may have a slightly different process for applying for a loan, you generally can expect to be asked for the following information:
Your business tax ID (Employer Identification Number or Social Security Number if you operate as a sole proprietorship)
Business bank statements for past several months (or access to bank account)
Government-issued photo identification
Details about your business, including address, industry, and revenues
When Is a Cash Flow Loan Useful?
If you're wondering how you might use cash flow lending options to grow your company, you can do far more than just pay your business expenses with the funds. You can use your loan for:
Covering a cash flow gap
Taking advantage of opportunities for increasing revenues
Purchasing highly-discounted inventory
Covering a Cash Flow Gap
For many companies, cash flow rises and falls with seasons. You might be flush during the winter holidays, but come summer, business may be slow. A cash flow loan can ensure you have the money to make it through to your busy season.
Also if you send clients invoices (and wait until they finally pay you) or tie up cash in inventory, you may not have the capital you need for your day-to-day expenses. Borrowing money can ensure that you can pay your employees and bills without worrying about a cash crunch.
Opportunities for Revenue
What would you do if the opportunity to buy deeply discounted equipment came up? Or a big job that requires an initial outlay of cash before you got paid?
Having access to capital allows you to take advantage of opportunities like this. Otherwise, you might miss out on a lucrative deal.
Highly-Discounted Inventory
Typically, vendors are willing to discount your per-item cost for inventory if you place larger orders. But larger orders require more money. A cash flow loan allows you to save on bulk orders, which ultimately will increase profit margins for businesses like yours.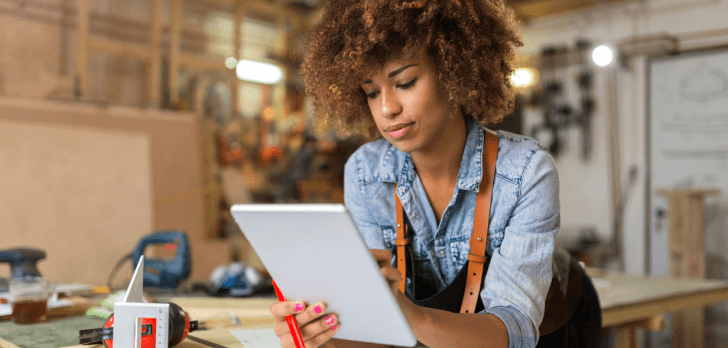 Alternative Options to Cash Flow Loans
Cash flow loans aren't your only option when it comes to finding financing. If you have decent credit, look at small business loans, including SBA loans offered by banks and other lenders. You can often get a great rate and favorable terms if you qualify.
If that avenue isn't an option, consider invoice factoring or even a business credit card.
Both may help you quickly get the funds you need.
Nav's Verdict: Cash Flow Loans
If you're in need of short-term financing and your credit isn't great, the cash flow lending route could make sense. It's tough to fully endorse short-term business financing like merchant cash advances because of their high interest rates — but every type of financing plays an essential role for some businesses.
Before jumping into this option, you should have a clear idea of how you plan on using the funds, and confidence that your future sales will cover the loan payments. Payments are typically directly withdrawn from your bank account, which means you must monitor balances to make sure you don't overdraft.
As a financing tool, cash flow loans used correctly can provide much-needed working capital to create positive cash flow and invest in the future of your business.
---