Discover and compare small business grants tailored to your needs
Small business grants can help your business get funding for your small business to take it to the next level. Learn what small business grant programs are available, how to apply for a grant and how to prepare your grant proposals to fund your next move.
The Best Business Grant Opportunities Available
A quick search will pull up millions of results for business grants. So many possibilities are out there that it can seem impossible to narrow down the prospects. That's why we've rounded up examples of some popular grants for businesses of all kinds including startups, Veteran-owned, Woman-owned, Rural businesses, and more. However, don't limit your search to just these grants. We've also included several research tools you can use to find grants that may be a fit for your business.
Compare the Details
Review common grant options side by side
Find More Grants
OpenGrants offers the most comprehensive data set of public and private grant funding in the United States.
GrantWatch is another database of grants of every kind, though it's a subscription-based service you will need to pay for. The site has a wide variety of grants offered by federal, state, and local governments, as well as foundations and corporations.
Free money from the government — who wouldn't want a piece of that? Grants.gov is the federal government agency's landing page for all federal government grants across agencies.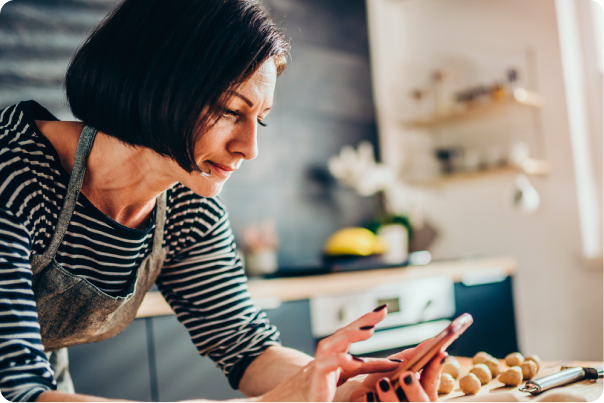 Your Small Business Financing Search Stops Here
Compare your top business financing options, from over 160 financial products – all in one place. Build a solid foundation, so you can grow your business with personalized options along the way.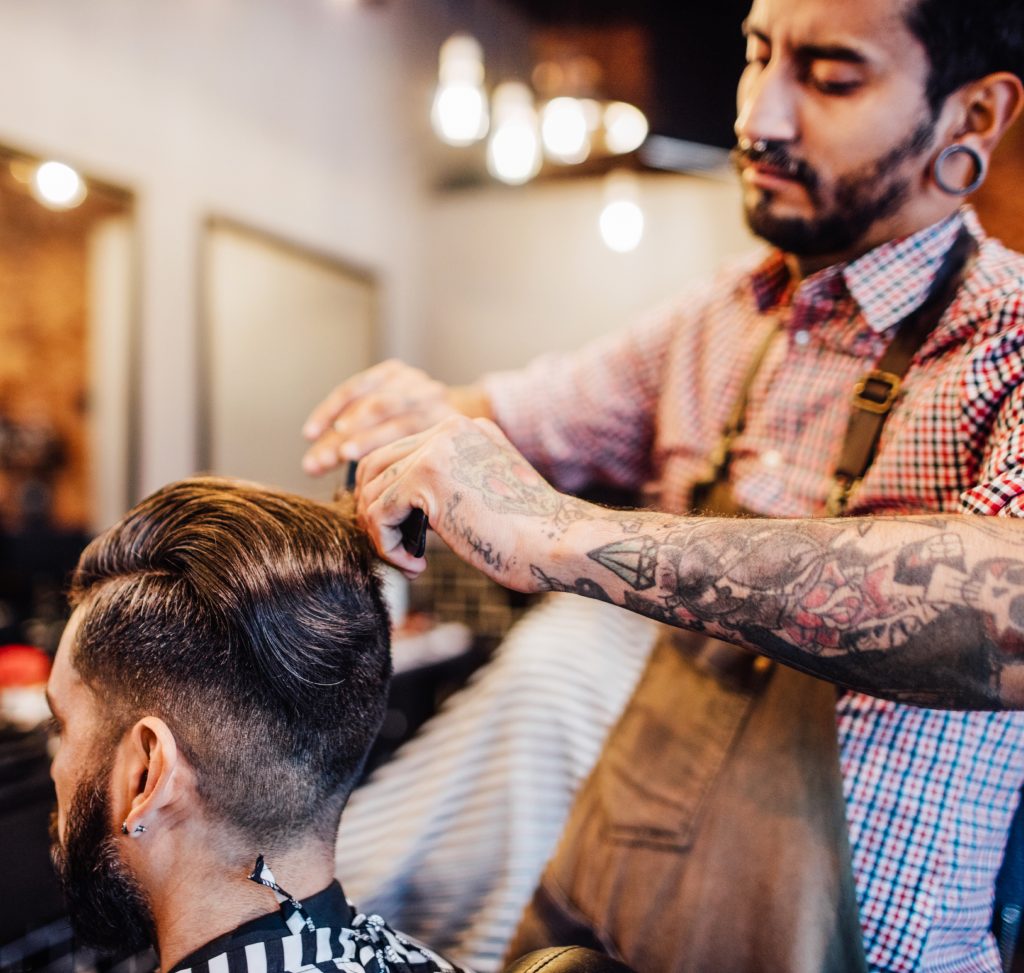 What is a Small Business Grant?
Gerri Detweiler
A grant is financial assistance that is given to a person, business, nonprofit, or corporation from federal, state, county, or local governments, or private businesses or corporations. There are a number of companies, nonprofits, and government agencies providing essential funding to small business owners in the form of a small business grant. And the best part? Grants do not require repayment of any kind.
Grants can offer funding for small businesses based on a variety of factors, including minority-owned businesses, women-owned businesses, for-profit businesses as well as non-profit organizations, veteran-owned businesses, and more.
In addition to the money that comes with winning, grants may provide valuable assistance with your business (often referred to as "technical assistance") as well as publicity for finalists and grand prize winners.
Here we've pulled together numerous resources for business owners searching for small business grant opportunities, including some with broad grant application requirements, meaning many businesses qualify.
We've also provided some how-to advice all business owners can use to get your grant entries and/or grant proposals together, along with lists of small business grant programs, split into some of the most-searched-for categories.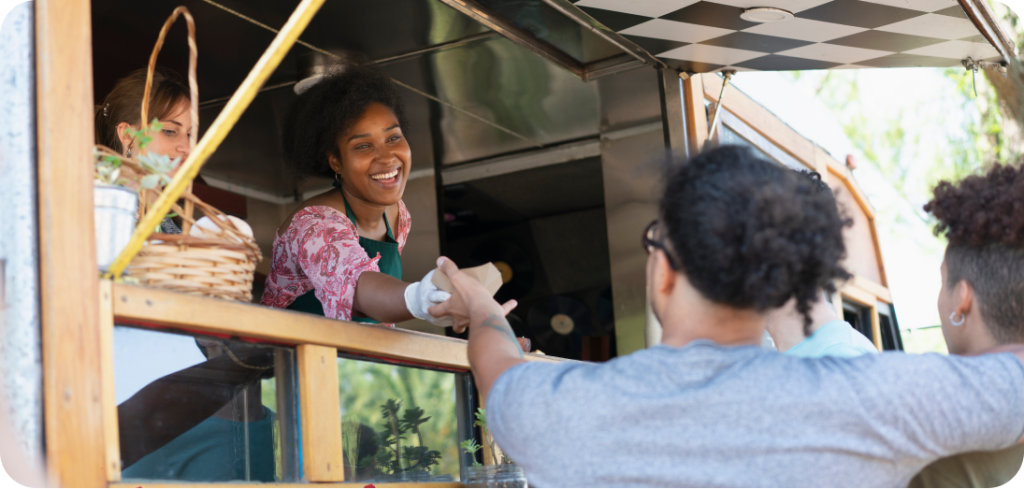 Types of Small Business Grants
There are several types of grants, and you may only be eligible for certain ones. Grants generally come from the following sources:
Federal state or local governments
Foundations
Businesses
Government grants are often the most involved, while corporate grants or those made by foundations or private businesses may include a "competition" aspect.
Above, we've rounded up examples of some popular grants in these categories. However, don't limit your search to just these grants. We've also included several research tools you can use to find specific grants that may be a fit for your business.
How to Find a the Best Small Business Grants
A quick Google search will pull up millions of results for business grants. So many possibilities are out there that it can seem impossible to narrow down the prospects. But there are a few resources that can not only help you find the right grants for your business, but even assist in the application process, and help you identify grant opportunities that can't be missed.
OpenGrants
OpenGrants offers the most comprehensive data set of public and private grant funding in the United States. The site includes grants for school systems, local governments, individuals, and nonprofits as well, so you have to sift through to find ones that are the right fit for you. The site offers both free and paid membership options. With the free membership, you can search the grants database, hire grant writers (for a fee), and get access to resources and guides.
With the paid membership, you can flag grants, get email alerts when new grants are added, take notes on grants, use the power search feature, export results, and get personalized matching.
Federal Government Grants
Virtually every US agency offers at least some type of business grant, and some can be quite substantial.
Grants.gov is the federal government agency's landing page for all federal government grants across agencies. It's a great resource for finding grant opportunities, but it takes time and effort to find and land these grants.
Federal grants available to small businesses have specific requirements when it comes to business size. (You can read more about how the federal government determines which businesses qualify as "small" businesses in this article.)
If it seems like receiving a business grant, specifically a government-funded one, is tricky, that's because it can be. Here are some general guidelines and requirements that the federal government uses to determine business grant eligibility requirements:
The federal government does not offer grants to start a business.
Grant money is not made available for a business to pay off debt or to cover operating expenses.
State and local grants that are provided by the federal government may be awarded to organizations that assist with economic development.
With a federal government grant, it's essential you follow instructions exactly or your application will not be considered. Read these tips on how to win a small business grant.
GrantWatch
GrantWatch is another database of grants of every kind, though it's a subscription-based service you will need to pay for. The site has a wide variety of grants offered by federal, state, and local governments, as well as foundations and corporations. The site is constantly being updated, and grants that have closed are archived.
You can filter the more than 25,000 grants by category to narrow down the ones targeting small businesses like yours.
Your Local Librarian
Among the many, many things local libraries provide for free or at a low cost to business owners is help finding grants. Just ask your librarian. These men and women are trained researchers with access to hundreds of databases.
Libraries often work in conjunction with local Chambers of Commerce or business organizations already and may be able to connect you with experts who know the local lay of the land and help you find business grants specific to your community.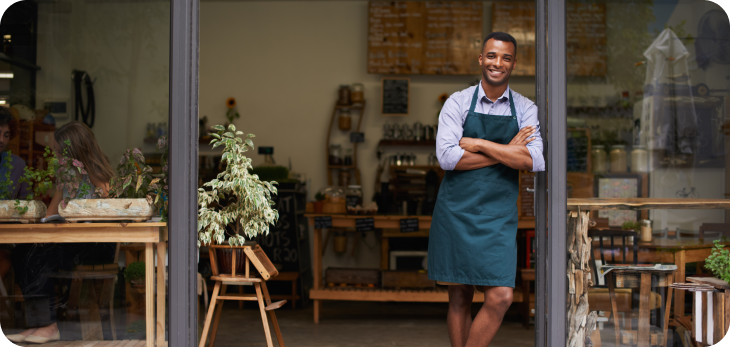 Grant Resources That Can Help Your Small Business
If you're seeing grant funding to start or grow your business, there's another step you should consider: get help from resource partners affiliated with the U.S. Small Business Administration. The following organizations offer free help for your business, and you can find them through SBA.gov or use the links below:
Small Business Development Centers
Small Business Development Centers are a business owner's best friend. Local, regional, state, and national offices mentor small business owners and help them understand business financing options, craft marketing strategies, and connect to other local small business owners (and much more — these guys do it all).
An SBDC advisor can help you create an exciting vision for your company, for example, and a compelling pitch on how you'll use the grant money. They may also be able to help you navigate federal small business grants.
They often are aware of state government grants and funding sources, as well as local business grants. They can't do all your grant research for you, but they can provide valuable assistance in growing your business.
SCORE.org
SCORE is a nonprofit organization backed by the Small Business Administration that promotes free entrepreneurship training, tools and mentorship for American small business owners. Like SBDCs, SCORE is a free resource for entrepreneurs looking for help or expertise and they have many local experts that you can connect with.
A SCORE mentor may review your pitch to help you make it as compelling as possible. Remember, you have one chance to make that pitch: make it as strong as possible.
State Government Agencies
Many states also offer free business resources to help business owners in their state, and that may include state grants or other forms of assistance. Check your state's Department of Corporations website (or similar website).
Get on their mailing list if possible, as they may send out emails alerting you to small business grants or other assistance programs in your state.
How to Apply for a Small Business Grant
Work smart AND hard. Instead of filling out an individual grant application, do what every job applicant does and create a "resume" for your business that outlines your answers to the common questions business grant-givers ask of their applicants. While grants are technically free money, that doesn't mean they come without hard work on your part.
Some applications will vary based on what's required. For example, a local government grant will likely require an explanation of how your business's growth and development will benefit local commerce directly, while a grant from a private company like FedEx may require a persuasive video.
Here are a few common details you may need to provide when applying for a business grant:
Time in business
Number of employees
Monthly or annual revenue
How the funds will be used
Your business's "elevator pitch"
Your Employer Identification Number (EIN)
Your social media handles (LinkedIn, Facebook, Twitter, Instagram, etc.)
A photo of you (and, if applicable, your partners or offices). Tip: A professional photo can go a long way, especially for companies looking to use your image on their site when announcing awards.
A video of your business in action. Like good photos, this is something you may be able to use on social media, your website or elsewhere.
A business plan. You should already have one, but if you don't, talking to a business adviser or your accountant can help you figure out the numbers, projections, and stats that reflect the current health of your business and what you plan to accomplish. Many grant applications will ask how you plan to use the money if you win. Be prepared to tell them.
Business Grant vs. Business Loan: What's the Difference?
While both help you get money for your business, grants and business loans for small businesses are different beasts. The main difference between a grant and a loan is whether or not they require repayment. Loans require you to repay the money you borrow; a grant does not. Grants can be awarded by government departments, trusts, or corporations and given to individuals, businesses, educational institutions, or non-profits.
Grants can be notoriously difficult to get, so if you apply for funding and are rejected, consider other financing, including business credit cards.
Here are other things to know about the differences between grants and loans.
Grants Are Taxable Income. The IRS (and some state taxing authorities) generally considers business grants as income for tax purposes. How your business is structured and how you report income to the IRS will determine what impact this will have on you come tax time, but generally, expect that a chunk of any grant money will go to Uncle Sam. You can head off this potential business grant downside by planning ahead and asking your accountant or tax professional to factor any grant money you're awarded into your quarterly estimated payments (if applicable) or to help you estimate owed taxes and set aside those funds so you don't have a larger-than-expected bill come tax time. Loans, however, are not considered income in the eyes of the IRS.
You Pay Interest on Loans. Grants are free money for all intents and purposes. Even a low-interest loan, however, comes at a cost. Depending on the type of business financing, you could face APRs anywhere from 5% to 150%, depending on your personal and business credit scores, cash flow, years in business, collateral, and other factors.
Grants Won't Help You Build Business Credit. It's one of the things that frustrates borrowers of all sorts — it takes credit to build credit. Building a business credit history with the major commercial credit reporting bureaus (most notably, Experian and Dun & Bradstreet), requires a tradeline of some sort. While a business grant is nothing to sneeze at — it's free money, after all — once it runs out, you still may need additional funding to grow and expand your business. And a business grant isn't reported to any personal or business credit reporting agencies.
Grants Are a Direct Competition. Loans Aren't. There's no guarantee you'll win a business grant or get approved for a business loan. But loans aren't an either/or scenario where you're competing directly with another business for the same pot of money. If you can prove to a business lender that you're credit-worthy and your business financials are sound, you're likely to get approved for a business loan, whether or not another business in the community applies. Business grants, however, tend to have one or a handful of winners — supplies are limited. You have to not only be a great business, but you also need to be the best business per the grant parameters. That's not an easy feat for many grants where application requirements are broad.
Loans Can Come With Consequences. If you can't make a payment or you default on your loan, you're going to face consequences. What those consequences are depends on the loan type and what you put on the line to get approved, but can include repossessed equipment, a business lien or UCC filing, a damaged personal or business credit score, or bankruptcy. Generally with a business grant, if you use the money unwisely and spend it on something your business wants but maybe doesn't need, your biggest risk is opportunity cost. (However, keep in mind that larger grants— and especially federal grants— may have specific reporting requirements, and they may release funds only after certain milestones are met.)
Frequently Asked Questions
How Do I Apply for a Small Business Grant?
Each grant will outline the steps for applying. You'll need to provide details about your business, and you may be asked to write a letter or essay on how you plan to use the grant funds. Some grants, like the one offered by FedEx, require you to record a video elevator pitch.
How Do I Qualify for a Small Business Grant?
Each grant has specific qualifications you'll need to meet in order to apply. It's important to review these first so you don't waste your time (and the judges' time) applying for grants you aren't eligible for.
Some may require you to be in a certain industry. Others may require you to be in business a certain amount of time or be generating a certain revenue. You may have restrictions on how you use the funds.
Are There Any Downsides to Business Grants?
A variety of factors make many business owners skeptical of the "free" money that business grants offer. While every grant has a different application period, rules, terms, and conditions, here are some potential downsides you should keep in mind when applying.
As mentioned above, business grant funds are taxable income for IRS purposes and they are often taxable at the state level as well. The funds will still be free money for your business, but you will need to make sure you don't spend the entire payout without planning for the added income in your tax bill.
Business grant applications take time. You're already a time-crunched business owner wearing a million hats, do you really have time to apply for every business grant opportunity you come across? It's a valid complaint about business grants. The likelihood of winning the grant can be small depending on the size of the contest, so you have to make your own cost/benefit analysis to figure out if your most precious asset — time — is worth it.
Small business grants may require campaigning. Many business grants require a social media component, where you campaign or share something publicly about your grant application. That's not necessarily a negative if you have an active and vocal social media following, but campaigning does take additional time and some business owners may understandably not want to be as public about their search for money.
Any way you look at it, small business grants are a good thing. It's worth your time and energy to explore which ones your business is eligible to apply for because money you don't have to pay back is money that helps your business grow.
Alternatives to Small Business Grants
If you're trying to figure out how to fund your small business don't have the patience to apply for a small business grant and wait to see if you've been awarded it, there may be plenty of other options to get the financing your business needs.
A good alternative to grants for many small businesses is crowdfunding. There are several types of crowdfunding, including rewards-based crowdfunding and investment crowdfunding. Much like a grant, you convince backers to support your business and offer something in return.
You may consider a small business loan. If you have excellent credit and a solid track record of sales (or a really great business plan), you might qualify for a bank or SBA loan with lower interest rates.
If you want access to some cash now and more later, look for a line of credit, which is the most popular funding option for many small businesses.
You may find that small business credit cards are an easy way to fund your small business. They are even helpful for startup businesses, as most don't require a specific amount of time in business or business revenues. (You will generally need to qualify based on personal credit scores and income from all source.)Instead of trying to find a startup grant (which is hard to find), or scrambling to figure out how to fund tech upgrades to grow your small business, consider a 0% intro APR business credit card to fund purchases over several months.