Nav Entrepreneur Scholarship
Tell us about your business or a business you plan to start and why courses would help. Win $1,000 toward your education!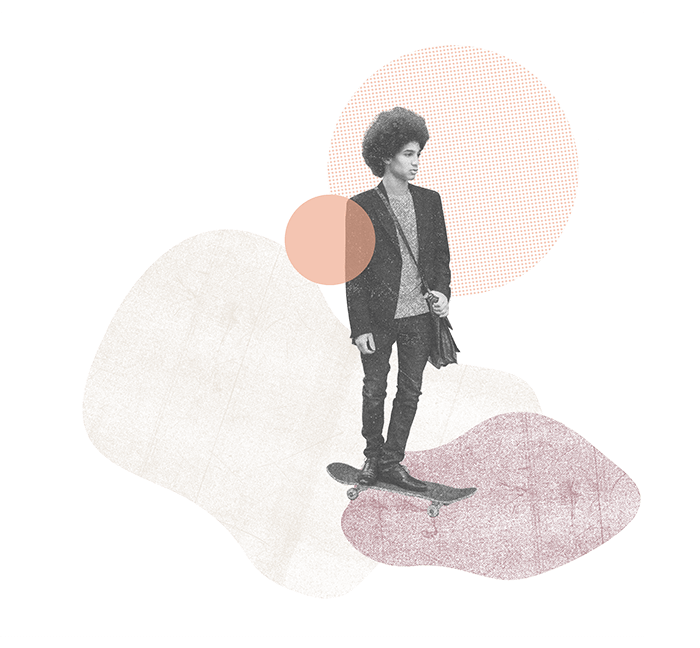 About the Scholarship
The $1,000 Nav Entrepreneur Scholarship will be awarded to two applicants. The winners will be chosen based on how well the students express their entrepreneurial aspirations in their essay. Entrepreneurial-minded individuals who are currently running a business and going to school to improve their knowledge, or those looking to start a business after completing their courses are welcome to apply.*
About Nav
Nav helps all business owners everywhere build, protect, and leverage their credit data so they can confidently create the business of their dreams. We provide personal and business credit information side-by-side.
Nav offers business credit rating for free after signing up, and our business financing marketplace is an easy place to find small business loans and business credit cards.
Application Deadline: May 19, 2019
How to apply:
Tell us about your business and how you started it. If you don't have an existing business, tell us about the business of your dreams.
What steps do you need to take to start or build your business to achieve your goals?
What is one thing you hope to learn in your courses?
Applicants must meet the following criteria: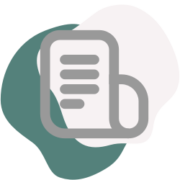 You will attend an academic institution or take courses in the Spring of 2019.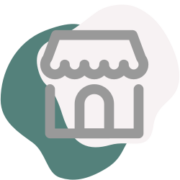 You run a business or express a desire to start your own company with the knowledge you gain from courses you take.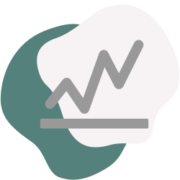 Scholarship available to those seeking a degree or to those looking to take courses in order to improve knowledge.
*Depending on the use of funds, this scholarship may be taxable. Talk to your tax advisor for more information.
Official Entry Rules:
The Nav Entrepreneur Scholarship Promotion (the "Promotion") is sponsored and administered by Nav Technologies, Inc. ("Nav" or "Sponsor").
No purchase necessary to enter or win. Void where prohibited. By entering, each entrant agrees to be bound by these official rules and the decision of the judges, which shall be final in all respects.
Entry Period. The Entry Period for the promotion starts at January 1, 2019 and will end at May 19, 2019 ("Entry Period").
Eligibility. You must meet all of the following conditions to participate (hereinafter, each an "Entrant"):
At the conclusion of the entry period, you must (i) be a legal resident of the United States of America, and (ii) be 18 years of age or older.
How to Enter: Follow these three steps:
Check out the Nav blog and share the blog article you like most to Twitter or LinkedIn and tag Nav (@navsmb on Twitter and @nav-inc. on LinkedIn).
Write a 300 to 500 word essay responding to the following questions: (a)Tell us about your business and how you started it. If you don't have an existing business, tell us about the business you plan to start, and (b) What steps do you need to take to start or build your business to achieve your goals?
Submit the link to your post via the form on nav.com/scholarship. Include the link to your shared Nav post—either the LinkedIn post or the Twitter share URL in the last form field.
By submitting your entry, you acknowledge your agreement with these Official Entry Rules, and acknowledge and accept that personal information collected from you will be utilized as disclosed in these Official Entry Rules and in accordance with Nav's Privacy Policy.
Eligible Entries will be judged by designated employees of Nav. The decision of the judges and Nav will be final. The judges will select one winner from all Eligible Entries.
Prize. There will be two prizes consisting of USD $1,000, to be applied toward the winner's college expenses such as books, tuition, accommodation, etc. (the "Prize").
Taxes. Prizes are considered taxable income. All federal, state, and local taxes, fees, and surcharges in connection with a prize are the sole responsibility of the winner.
WINNER NOTIFICATION; PRIZE CONDITIONS. The potential winner will be notified by email or phone by June 16th, 2019.
Prior to receipt of a prize, the winner must complete, sign, and return the following documents to Nav (collectively, the "Documentation"): (a) an IRS W-9 form; and (b) a declaration of compliance with these Official Rules, and a Liability Release and where lawful, a Publicity Release.
The Prize may be forfeited and an alternate winner selected if the Documentation is not returned within the required time period or if an Entrant fails to respond to Nav notifications or if the Entrant's compliance with these Official Entry Rules cannot be verified to Nav's satisfaction. Any waiver of any obligation hereunder by Nav does not constitute a general waiver of any obligation to Entrants. Nav reserves the right to take any actions necessary to verify an Entrant's compliance with these Official Entry Rules before announcing the winner and/or awarding the Prize.
PUBLIC ANNOUNCEMENT OF THE OFFICIAL WINNER. The Sponsor will publicly announce the winner of the Promotion in July 1, 2019.
RIGHT TO CANCEL, MODIFY OR DISQUALIFY. If for any reason the Promotion is not capable of running as planned, including infection by computer virus, bugs, tampering, unauthorized intervention, fraud, technical failures, or any other causes which corrupt or affect the administration, security, fairness, integrity, or proper conduct of the Promotion, Nav reserves the right at its sole discretion to cancel, terminate, modify or suspend the Promotion.
INTERNET. Nav is not responsible for any late, lost, damaged, misdirected, incomplete, illegible, undeliverable, or destroyed Entries due to system errors, failed, incomplete or garbled computer or other telecommunication transmission malfunctions, hardware or software failures of any kind, lost or unavailable network connections, typographical or system/human errors and failures, technical malfunction(s) of any telephone network or lines, cable connections, satellite transmissions, servers or providers, or computer equipment, traffic congestion on the Internet , or any combination thereof, including other telecommunication, cable, digital or satellite malfunctions which may limit an entrant's ability to participate.
OWNERSHIP OF ENTRIES. All Entries become the exclusive property of Nav. Each Entrant irrevocably assigns and transfers to Nav all rights in his or her entry, including, without limitation, all copyrights.
PUBLICITY. Except where prohibited by law, each Entrant grants to Nav, and those acting under Nav's authority, the royalty-free, irrevocable, and perpetual right to use, publish, and broadcast his/her name, picture, image, likeness, voice, biographical information (including course of study, major, high school, college, or university, etc.), and entry, for the purposes of advertising, marketing and promoting Nav, its products and its services, and/or in relation to publicity regarding the Promotion and/or future promotions that may be sponsored by Nav, on a perpetual basis throughout the world and in any medium or format now existing or hereafter created, including but not limited to, internet streaming and downloading, on websites including Nav's websites, other digital transmission methods, mobile applications, television broadcasts, tradeshows, and in print, and on any platform including but not limited to televisions, computers, and mobile devices, without notice to, or consent or approval from, or any royalty, payment or other compensation to, the Entrant. The foregoing license grant includes the right and license to digitize, modify, alter, edit, adapt, create derivative works, display, publicly perform, exhibit, transmit, broadcast, reproduce, exploit, sell, rent, license, otherwise use, and permit others to do any of the foregoing, with respect to the Entrant's Entry. Pursuant to the foregoing, each Entrant agrees to release, defend, indemnify and hold harmless the Sponsor from and against any claims, damages or liability arising from or related to the use of his or her Entry, including but not limited to claims of defamation, invasion of privacy or rights of publicity or copyright infringement.
WARRANTIES. You warrant that your Entry is your own original work and you have the right to submit your Entry in the Promotion and grant the required licenses to Nav. You agree not to submit any content that (a) infringes any third party proprietary rights, intellectual property rights, rights of publicity or endorsement, personal or moral rights or any other rights, including without limitation, copyright, trademark, patent, trade secret, privacy, publicity or confidentiality obligations; or (b) otherwise violates applicable state, federal, local or provincial law.
DATA COLLECTION AND USE. Personal information will be collected during the Entry process. Any personal information collected shall be used by Nav and its agents for purposes of the administration and fulfillment of the Promotion and as otherwise described in these Official Entry Rules. In addition, you agree that Nav or its agents can contact you with periodic communications relating to future promotions, or Nav's services, or other events/promotions/service features, that Nav considers may be of interest to you. By submitting an Entry, you agree and acknowledge that you may be contacted by Nav via email or direct mail. You further agree and acknowledge that email communication shall not be considered to be unsolicited commercial email or spam.
Nav's privacy policy is located at https://www.nav.com/privacy/. You may subsequently opt-out of receiving further communications from Nav as set forth in Nav's privacy policy.
DISCLAIMERS. TO THE FULLEST EXTENT PERMITTED UNDER APPLICABLE LAWS, UNDER NO CIRCUMSTANCES WILL NAV, IT SUBSIDIARIES, AND THEIR RESPECTIVE OFFICERS, DIRECTORS, EMPLOYEES, OR AGENTS (COLLECTIVELY "NAV PARTIES") HAVE ANY LIABILITY FOR ANY LOSS OR DAMAGE RESULTING DIRECTLY OR INDIRECTLY FROM, WITHOUT LIMITATION, (A) YOUR PARTICIPATION IN THE PROMOTION; (B) YOUR RECEIPT, USE OR REDEMPTION OF A PRIZE OR YOUR SHARE OF A PRIZE; OR (C) YOUR INABILITY TO RECEIVE, USE OR REDEEM THE PRIZE OR A SHARE OF A PRIZE, UNDER ANY THEORY OF LIABILITY CAUSE OF ACTION WHETHER IN TORT (INCLUDING NEGLIGENCE), CONTRACT OR OTHERWISE, REGARDLESS OF WHETHER ANY NAV PARTY HAS BEEN ADVISED OF THE POSSIBILITY OF SUCH DAMAGES. TO THE FULLEST EXTENT PERMISSIBLE BY LAW, THE NAV PARTIES EXPRESSLY DISCLAIM ALL WARRANTIES OF ANY KIND, WHETHER STATUTORY, EXPRESS, OR IMPLIED, WITH RESPECT TO THE PROMOTION OR THE PRIZE. IN NO EVENT WILL THE NAV PARTIES BE LIABLE TO YOU OR ANY THIRD PARTY FOR ANY INDIRECT, INCIDENTAL, SPECIAL, CONSEQUENTIAL, OR PUNITIVE DAMAGES IN CONNECTION WITH THE Promotion, THE PRIZE, OR THESE OFFICIAL RULES.
LIMITATION OF LIABILITY. IN NO EVENT WILL THE NAV PARTIES' LIABILITY TO YOU OR ANY THIRD PARTY IN CONNECTION WITH THE PROMOTION OR THESE OFFICIAL RULES, UNDER ANY THEORY, EXCEED ONE HUNDRED DOLLARS ($100).
INDEMNITY. You agree to release, indemnify, defend and hold Nav and its subsidiaries, and their respective directors, officers, employees, successors and assigns, and any other persons and organizations related to the Promotion, harmless, from any and all claims, injuries, damages, expenses or losses to person or property and/or liabilities of any nature that arise from your participation in the Promotion or acceptance or use of a Prize or share thereof, including without limitation (i) any condition caused by events beyond Nav's control that may cause the Promotion to be disrupted or corrupted; (ii) any claim that an Entry infringes a third party's intellectual property or proprietary rights; (iii) any injuries, losses, or damages (compensatory, direct, incidental, consequential or otherwise) of any kind arising in connection with or as a result of the Prize, or acceptance, possession, or use of the Prize, or from participation in the Promotion; (iv) any printing or typographical errors in any materials associated with the Promotion or any technical errors that may impair your ability to participate in the Promotion; (v) errors in the administration of the Promotion; or (vi) any non-compliance by you with these Official Entry Rules.
DISPUTES; MANDATORY ARBITRATION. The construction, validity, interpretation and enforceability of these Official Entry Rules along with the rights and obligations of you and Nav in connection with the Promotion, shall be governed by, and construed in accordance with, the laws of the State of Utah, U.S.A., without giving effect to the conflict of laws rules thereof. In the event that any provision is determined to be invalid or otherwise unenforceable or illegal, these Official Entry Rules shall otherwise remain in effect and shall be construed in accordance with their terms as if the invalid or illegal provision were not contained herein. If there are any discrepancies or conflicts between printed, digital or other promotional materials, or any other written or verbal representations regarding the Promotion and these Official Entry Rules, the provisions of these Official Entry Rules will govern and control.
Except where prohibited by law, you agree that any and all disputes, claims and causes of action arising out of, or connected with, the Promotion, the Official Entry Rules, or any Prize awarded hereunder, shall be resolved individually, without resort to any form of class action.
If a claim is not otherwise resolved through direct discussions, it shall be resolved exclusively by final and binding arbitration administered without resort to any form of class action, by Judicial Arbitration and Mediation Services (JAMS), in accordance with its rules and procedures (the, "JAMS RULES"). The JAM RULES for selection of an arbitrator shall be followed except that the arbitrator shall be experienced and licensed to practice law in California. Any claim shall be arbitrated on an individual basis and will not be consolidated in any arbitration with any claim of any other party.
All proceedings shall be conducted in Salt Lake County, Utah. The remedy for any claim shall be limited to actual damages and in no event, shall you be entitled to recover punitive, exemplary, consequential, or incidental damages, including attorney's fees or other such related costs of bringing a claim.
If any part of this arbitration provision is deemed to be invalid, unenforceable or illegal (other than that claims will not be arbitrated on a class or representative basis), or otherwise conflicts with the rules and procedures established by JAMS, then the balance of this arbitration provision shall remain in effect and shall be construed in accordance with its terms as if the invalid, unenforceable, illegal or conflicting provision were not contained herein. You agree to service of process by mail or other method acceptable under the laws of the State of Utah. EACH ENTRANT IRREVOCABLY WAIVES ALL RIGHTS TO SEEK INJUNCTIVE OR EQUITABLE RELIEF OR ANY TRIAL BEFORE A JUDGE OR A JURY.
ENTIRE AGREEMENT. Except as expressly provided herein, these Official Entry Rules set forth the entire understanding and agreement between you and Nav regarding, or related in any way to, the Promotion, and you acknowledge and agree that there are no other representations or agreements between you and the Sponsor regarding the Promotion.