When you're a business owner, strong personal credit scores can be an asset, by helping you qualify for a business credit card, an SBA loan or other types of funding that take the owner's personal credit into account. But if you're not careful, your business can hurt your credit scores.
In this video you'll learn:
The big credit score mistake many small business owners make
How to protect your credit from your business
Nav tools that can help you protect your credit
And much more!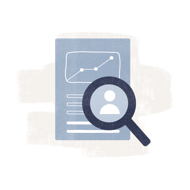 Pull back the curtain on your business credit to find better financing
Ready to see your credit data and build stronger business credit to help your business get financing? Check your personal and business credit for free.
Check my scores

Rate This Article