Nolan Bushnell is an entrepreneur who started more than 20 companies, including Atari, Inc., Chuck E Cheese's Pizza Time Theatre, and Brainrush. Bushnell is credited with the famous gaming aphorism, "easy to learn, difficult to master."
Bushnell's success can be partly attributed to a willingness to execute his ideas. Without initial action and perseverance to follow through on ideas, a truly successful business cannot be developed.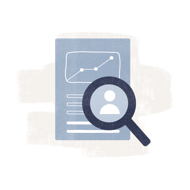 Pro tip: What you don't know can kill your business
Take charge of your financial health today with a FREE Nav account. We'll protect and monitor your personal and business credit, so when it comes time to find financing you're prepared on all fronts.
Sign up now

Rate This Article