SBDCs Reaching More Customers, Faster Checkout Times, and How One Expert Defines Hustle.
What's Hot
California SBDCs set record year
California Small Business Development Centers (SBDCs) have announced a record year for helping their clients secure capital, noting that they helped their clients secure half a billion dollars in new loans and investments. What's more is that SBDC clients credited the California SBDCs with "the creation and retention of 8,462 jobs last year, [and] the launch of 1,039 new businesses."
California SBDCs provided no-cost services to more than 46,500 small businesses in 2015 through 44 centers throughout the state. But SBDC's aren't just found in California; they are nationwide. You can find your local small business development center from your Nav account at the bottom of your home dashboard.
Visa: new technology for chip cards to speed checkout times
Good news for consumers and business owners alike who are tired of waiting for chip-enabled credit card transactions to go through. Visa is leading the way to upgrade chip technology that will allow these chip-enabled credit cards to be processed in two seconds or less.
Chase online small business lending goes live
Chase announced a partnership with OnDeck in December of last year, and last week marked the launch of their online lending platform for small business clients. Chase clients who are invited to apply will be able to access same-day or next-day approvals because Chase is utilizing OnDeck's software to underwrite the loans.
Business owners: If you were invited to apply online for a Chase loan, we are interested to know what you thought of the process and what the cost of the loans are like — please share in the comments.
Free Google Workshops Offered To Show 63% of Local Business Owners What They're Missing
"Only 37 percent of small businesses claim or update their local listings on search engines — and Google wants to change that."
Google will be hosting free workshops for small businesses during National Small Business Week (May 1 – 7) to teach business owners the power of claiming your business on search engines. Check here to sign up for one of the workshops in your area.
Top Tweet
Business owners: What's your hustle level like? Check out @ramonray on Twitter for more great posts.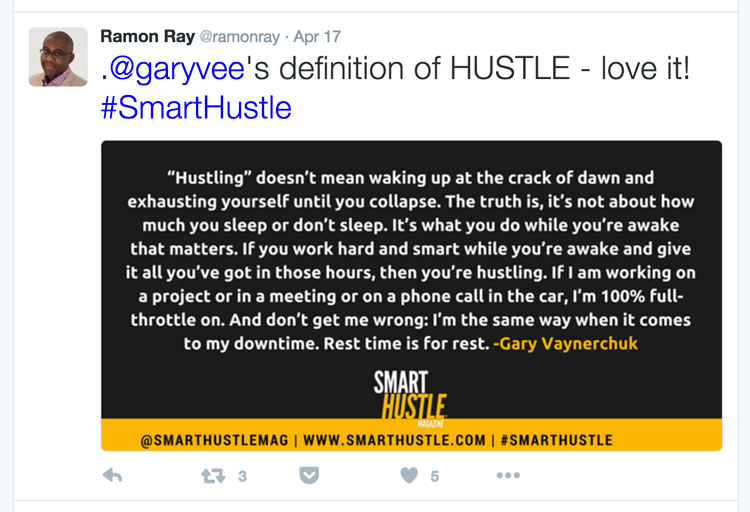 Top Video
National Federation of Independent Business (NFIB) CEO Juanita Duggan discusses the NFIB's most recent index of small business optimism, which continued it's downward, pessimistic trend.
"51 percent characterized the current period as a bad time to expand.  Only 8 percent thought the time was right for expansion," says the NFIB March report.
Looking through the lens of your own business, what do you think? Share with us in the comments.
This article was originally written on April 22, 2016.
Rate This Article