The tax code provides many advantages to business owners, allowing them to deduct many more line items compared to non-business owners. Strategically using the tax code in this fashion with, for example, the opening of a home based business, could allow you to transform many personal expenses into business expenses, leading to lower taxes.
One major personal expense to business expense transformation is that of your car, or more specifically, the business use of your car. If you use your car for business purposes (which most entrepreneurs will) then you would be allowed to deduct anywhere from 0% to 100% of its cost (depending upon the ratio of personal versus business use of the car) using either the Standard Mileage Rate or the Actual Expenses calculation. Your CPA or tax professional would usually calculate both deductions and determine which one to take based on the one that provides the biggest benefit.
For the Standard Mileage Rate, if you own the car, you must use it in the first year of usage but in later years, you could use the Actual Expenses option if preferred. If you lease the car and select the Standard Mileage Rate for the first year, you must continue to use this option for all years of the lease.
For the Actual Expenses calculation, one would simply total up the costs to operate the vehicle (gas, repairs, insurance, tires, depreciation, total lease payments, etc.) and determine the deduction amount based on the personal versus business use ratio.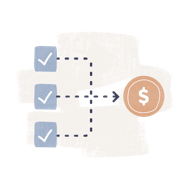 You're 3X more likely to get approved for a business credit card with MatchFactor.
Instantly see your top options for business loans and credit cards based on your business needs using Nav's MatchFactor.
Get matched

But with this being said, should you purchase or lease your business car(s)? To answer this question, we must examine a couple of unique details. For this article, I wanted to take a holistic view of said details to allow you the opportunity to decide for yourself on if buying, or leasing, is the better option.
Financing Pros and Cons
Let's take a look at some pros and cons of financing a car instead of leasing it.
Some major financing pros include:
You actually own the vehicle and can resell it
You will usually save money in the long term
There's no limitation on annual mileage used
Modifications can be made to the vehicle
Some major financing cons include:
Higher upfront and monthly payments will be required compared to leasing
Maintenance and repairs are not covered (you have to cover those out of your pocket)
Leasing Pros and Cons
Let's take a look at some pros and cons of leasing a car instead of financing it.
Some major leasing pros include:
Lower upfront and monthly payments required
You can switch out of cars often, allowing you to always "drive new"
You only pay for a portion of the vehicle cost, as maintenance/repairs are covered in many cases
Some major leasing cons include:
You never own the car, which means there's no equity built up and no asset listing
Your use and mileage of the car is limited
You are not allowed to do major modifications
In the long term, leasing is usually more expensive
Buy vs. Lease Calculator
While it's not perfect, this calculator is a good starting point to use to compare the costs of buying versus leasing your next car purchase. In the vast majority of times, leasing will be more expensive, but leasing does offer its own set of benefits.
The Final Word
When you buy a car, you have an asset that can be resold later on down the line. You also might potentially have a car that could do the reverse of the majority of cars, and actually increase in value over time, based on the car becoming some sort of cult classic. However, if you are in a business that requires the switching in and out of cars very often (usually within two years), then leasing would more than likely be the most economical and convenient route to take.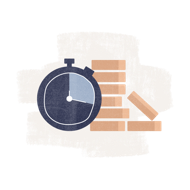 Find the right financing for you
Don't waste hours of work finding and applying for loans you have no chance of getting — get matched based on your business & credit profile today.
See my matches

Rate This Article