Finding the right financing option for your business just got even easier.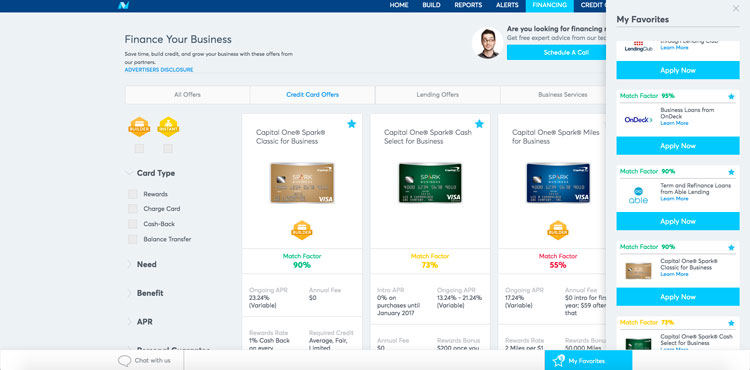 We're excited to announce our new saved options feature that will save you time searching through Nav's growing number of financing options available to businesses.
To take advantage of this feature, visit the FINANCING or CREDIT CARDS tab of your Nav account. Use the star in the corner of each lending option to save the options you're interested in, and access them anytime from the "My Favorites" tab in the bottom right corner.
Saved Options is another way we've created to help you best filter and remember the business credit cards, services, and lending options you are considering for your business. Use our filters to narrow down your options, and use your favorite options to remember what you were considering next time you log into your account.
This article was originally written on April 18, 2016 and updated on September 27, 2022.
Rate This Article