Each week, Nav brings you relevant small business news from across the web that we hope you find interesting!
Top articles from around the web
New Rules Could Dramatically Alter the Payday Loan Market
This week's top noteworthy story came Thursday when the Consumer Financial Protection Bureau proposed new regulations on predatory payday lending. Payday lenders have long been scrutinized for offering loans with extremely high interest rates to borrowers who don't understand the "debt trap" they are getting themselves into.
The proposed regulations include a "full-payment test" to assure that the borrower is capable of paying back the loan, as well as more alerts that will warn borrowers that their bank accounts will be debited.
Instagram Makes E-Commerce Push with New Tools for Businesses
On Tuesday, Instagram unveiled new features that aim to make it easier for businesses to analyze and manage campaigns through a simple app. "The insights tool, which includes metrics such as impressions, reach, website clicks and data on followers, was launched to meet businesses' need for simple stats about their posts and audience to inform how they run ad campaigns."
Google launches a simpler website testing tool aimed at small businesses
Last fall, mobile searches outperformed web searches — thus, it's critical to know how your business website performs on mobile.
Top Podcast: How Greats Built a Footwear Brand With a 50% Repeat Purchase Rate
The Shopify Masters podcast is a great way to hear first hand how other business owners handle success and failure. In this episode, Greats founder Ryan Babenzien discusses his footwear company, Net Promoter Scores, and how you can customize your pitch to appeal to the press.
"It's very difficult to [connect with your customers], you need authenticity, you need great product, you need lots of other things other than just the product itself to really connect, but if you do, you really have a customer for life. The true lifetime value of a customer in the sneaker business is very different than a lot of our other product categories where you may have them for a year, but it's unlikely that they're going to be around for five or even two. Since we've launched we've actually proven that out and have demonstrated that this is a different type of business and it's probably why we were seeing such success."
Top Tweet: Jesse Torres
Jesse Torres fills his feed with quotes from great minds, top articles for entrepreneurs, and happenings in the startup world and beyond.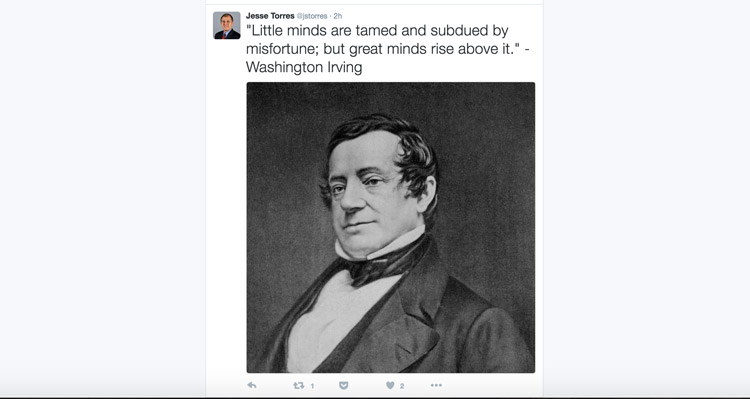 This article was originally written on June 3, 2016 and updated on April 4, 2019.
Rate This Article