Each week, Nav brings you relevant small business news from across the web that we hope you find interesting!
Top Takes
The last day of National Small Business Week is tomorrow! This year's theme is "Dream Big, Start Small." Check out "#DreamSmallBiz" on Twitter for the latest from NSBW. Nav is proud to be a sponsor of NSBW.
Online Small-Business Lenders Agree to Disclose Annual Rate on Loans
OnDeck Capital, American Express® Business Line of Credit, and CAN Capital are creating an industry group, called the Innovative Lending Platform Association, that will disclose to borrowers the annual percentage rate (APR) on their loans. This is a huge step toward greater transparency in the world of small business loans, an industry notorious for lacking standard APRs and a standard way of communicating the cost of financing.
Remember, you can always use the free calculators at Nav to understand the cost of a small business loan.
This CEO's Trick to Managing Hundreds of Emails a Day Is Absolutely Brilliant
Even the simplest tricks can save you time, like the one this CEO uses to manage a barrage of incoming emails every day. He sets an automatic message to tell people who email him throughout the day that there will be a delay in his response. Check the article to find out how well this technique has actually been working for him.
SBA Government Contractor Regulations Mean Changes for Small Business
Changes are being made to a set of amendments affecting small business government contracting. The change will affect the SBA's Mentor-Protege program, allowing larger companies to work with smaller companies that are part of the 8(a) Business Development Program. The hope is that this will be a symbiotic relationship for both small and large contractors alike. Check out what this expert thinks about the upcoming change.
4 Ways an Entrepreneur Can Increase Liquidity
Check out these best practices to increase your business's (or your) liquidity while you travel down the entrepreneurial road. Find out the best way to free up cash if you're a student, how to get matched to the best financing options, or the best places to take advantage of low-cost microloans and peer-to-peer lending.
Tweets
Check out our favorite tweets from National Small Business Week thus far, and a tweet from startup and innovation expert Eric Ries.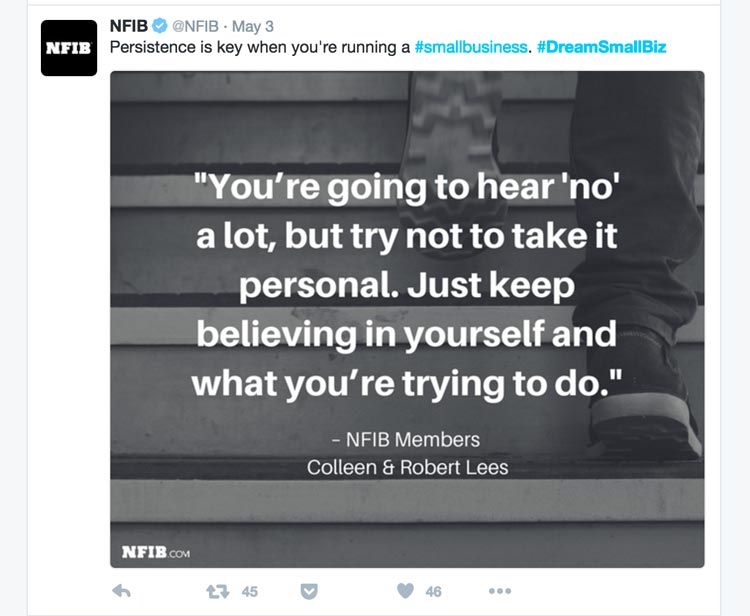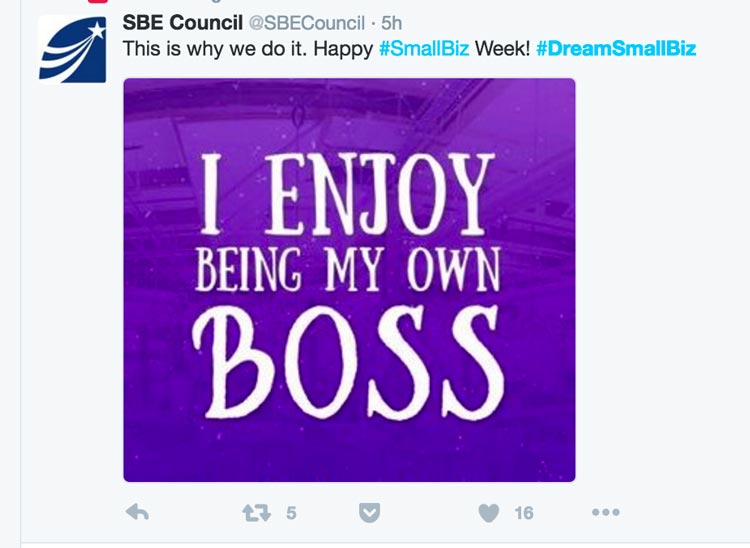 Business
Yoga Foster is a nonprofit that equips schools with the resources and training to integrate yoga into classrooms. Yoga Foster is making an impact creating more active, mindful and communicative students. Check out this story from Yoga Foster's founder on how a cold email landed her the partnership of a lifetime — a great reminder that overcoming your fears can lead your business to great things.
This article was originally written on May 6, 2016 and updated on February 13, 2023.
Rate This Article