Which financial institution offers the best business savings account? The answer may surprise you. When it comes time to finding a place to stash your cash, with the opportunity to watch your unused funds grow, not all deposit accounts, online savings accounts, banks, and credit unions are created the same. See what banks give you the best return for your long-term goals — and a safe place to keep that extra cash flow — in this list of top options. 
Can't get enough?
We've got tons of FREE business tools and resources right here.
Learn more

The Best Business Savings Account: Citibank – 2.36%
Customers of the CitiBusiness Savings account may be enjoying what we consider the best bank for small businesses looking to put their money to work. With competitive rates of 2.36% — among the best in the industry – you can be assured that your funds will grow. The FDIC-insured accounts are protected up to $250,000 per depositor, and you'll have no minimum opening deposit. Get started with just $1!
You can enjoy an unlimited number of deposits each month, too. As with all savings accounts, you can make just six free withdrawals a month; after that, it's $20 per withdrawal. You can transfer an unlimited number of transactions between linked accounts maintained at the same Citibank legal entity. Citibank has over 700 physical branches and a reported 30,000 ATMs, making it easy to find a place to withdraw or deposit funds anywhere you travel.
For those wanting higher rates, consider the Citibank tiered money market accounts, which offer slightly higher rates for accounts with larger account balances. You'll still have access to your funds in the same way you would a savings account. There are no penalties for withdrawals up to six per month. Citibank also has a generous certificates of deposit program (CD) and can give you competitive rates on these savings vehicles that must stay in place until they mature – unless you want to pay the penalty.  
Runner-up: PNC – 2.35%
Offering a variety of options for small businesses in select areas of the country, PNC ranks high with its impressive 2.35% interest rate on deposit accounts. The PNC services for business don't end with savings, however. Use your debit card at a branch or ATM, make an online transfer, or write a check to access your money. PNC has over 2,400 physical branches nationwide and over 9,000 ATMS to make depositing and withdrawing money easy. Like the other banks, you get just six deposits or transfers from your savings account to external sources.
Many have taken advantage of the Premium Business Money Market account options, as well, with tiered earnings rates based on your balance. Avoid the monthly $12 maintenance fee when you keep a minimum average monthly collected balance of just $2,500. You can open an account with just $100. This savings partner is best for those who live near a PNC bank and have easy access to visit a branch manager to start saving. 
Runner-up: Capital One Spark Business – 2%
The Capital One Spark business offerings go well beyond the popular business credit card. Their business checking is actually one of the more lucrative ways to earn – even though it's not a traditional savings account. There are no monthly fees for their business checking or savings accounts, and the savings gives you a decent 2% return on balances of up to $5 million each year. (Lower annual percentage yield applies to amounts over that.)
Deposits (including cash deposits) are made at any Capital One ATM, using your Spark Business Debit card and PIN or with your Capital One mobile app, while lets you snap a photo of a check and direct deposit it electronically. You can make up to $5,000 per month in deposits. Savings accounts can make no more than six withdrawals per month, as allowed by federal banking regulations. There are no minimum balance or monthly service fees, and it's easy to link your savings account to any of your other Capital One accounts. 
Capital One frequently offers promotional APY rates from time to time, but these eventually revert to the normal rate. Most promotions last no longer than 365 days. While the account isn't known for having the most competitive interest rates, if you're already a Capital One Spark customer, it makes sense to add this to your banking portfolio.
Frequently Asked Questions
Are you still unsure about the ins and outs of opening a business savings account? It can be confusing to understand the differences between types of accounts and what's needed to set one up. Here are answers to some of the most common inquiries.
Which bank has the best business account?
As we established above, the best business savings account is Citibank with its 2.36% savings interest rate. We have determined the best business checking account to be Bank of America. As with any banking service, your personal pick will come down to how you use your account, type of business, and whether you want an online-only or physical financial institution. 
Who pays the highest interest rate on savings?
Currently, Citibank leads the pack with an impressive 2.36% interest offering. Of course, interest rates change. What may be the best bank now may not always take top place. 
Can I use my personal bank account for my small business?
Many wonder if they need to open a business account, but the truth is that establishing a banking history as a business is the only way to build your business credit and financial history – something that will be very important when it comes time to get business credit cards or business loans. A personal savings account – even an interest-bearing checking account — won't help your business profile. 
Do you need a tax ID to open a business checking account?
If you operate as a sole proprietor (individual business owner), it's possible to do business without an EIN. It's advised to get one as a security precaution, however, as it can stand in place of your social security number on tax and financial documents you may need to provide to customers and vendors. For incorporated companies, a tax ID is needed. You'll also want some common documentation, such as your business incorporation papers (if applicable) and proof of residency. If you already have a checking account or credit card with an existing bank, it's possible you won't need to present everything again, assuming none of your information has changed since you last opened an account.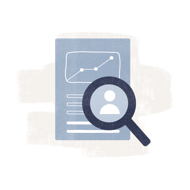 Pull back the curtain on your business credit to find better financing
Ready to see your credit data and build stronger business credit to help your business get financing? Check your personal and business credit for free.
Check my scores

Rate This Article