This morning our friends at The Coleman Report shared some stats out of the Pepperdine Private Capital Market Project report. It's a study of all major types of funding and contains survey data about what bankers have seen in lending trends.
<p">Among other things, one stat stands out for me:
"Over the last 12 months, [lenders report] seeing decreased credit quality of borrowers applying for credit, with an increase in demand for business loans, leverage multiples and focus on collateral as a backup means of payment."
This is a tough trend for businesses, especially small business owners. Increasingly, they're forced to leverage their business or provide personal guarantee–all because their credit isn't healthy enough.
Big take-a-way for me: Start being proactive about watching and managing your personal and business credit early, before you need to use it. Getting backed into a corner by bankers is no fun at all. 🙂
Delve deeper into the Pepperdine study here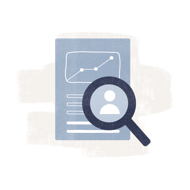 Pro tip: What you don't know can kill your business
Take charge of your financial health today with a FREE Nav account. We'll protect and monitor your personal and business credit, so when it comes time to find financing you're prepared on all fronts.
Sign up now

Rate This Article