Small business owners often rely on good credit to help sustain their businesses, and the recent Equifax data breach may put them at risk. The first class action has been filed nationwide against Equifax on behalf of small business owners "for its failure to safeguard consumers' and small business owners' personally identifiable information."
According to the complaint, many of the 143 million individuals whose personally identifiable information was stolen in the recent Equifax data breach are also small business owners. (Read our complete rundown on what you need to know about the Equifax data breach here.)
The class-action complaint filed September 20th by Jason R. Doss and Samuel T. Brannan of The Doss Law Firm LLC notes: "… [A]bout 60 percent of small businesses use loans to finance their operations, and use the loan capital for a variety of purposes, ranging from maintaining cash flow and working capital to purchasing equipment and financing real estate purchases. The ability of small businesses to obtain loans and other forms of credit is dependent on the creditworthiness of the business owner."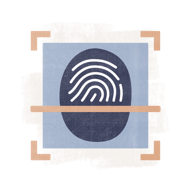 Fight back against ID theft
Get $1 million in identity theft insurance with a Business Manager, Business Boost or Business Loan Builder plan.
Sign up now

Business owners may not realize the risk of business identity theft, and the lawsuit raises issues that may serve as warnings:
Personal information (such as a Social Security number and date of birth) can be used to help scammers more easily commit certain types of business identity theft, as some lenders use personal credit scores to qualify applicants for small business loans, credit cards or financing. These new accounts typically do not appear on consumer credit reports, however, so the business owner may be unaware they have been a victim of id theft until the accounts have gone into default and are sent to collections.
Federal law does not require commercial credit reporting agencies to provide free credit reports to business owners, and Equifax does not currently do so. According to the complaint, Equifax charges $99 for a business credit report. (Nav is currently the only source for free business credit summary reports and monitoring. Those include reports from Experian and Dun & Bradstreet, but not Equifax.)
There are far fewer regulations covering business credit reports than personal ones. Still, some do apply. The complaint alleges, for example, that Equifax failed "to protect the security and confidentiality of those customers' nonpublic personal information" as required under the Gramm-Leach-Bliley Act.
Business credit reports cannot be frozen, or are there fraud alerts available. Indeed, there is much greater access to business credit reports than personal ones.
While the Equifax data breach is perhaps the most significant, it's not the first or last. Business owners will want to monitor their business credit just as they do their personal credit and act quickly if they see suspicious activities such as new accounts or inquiries reported.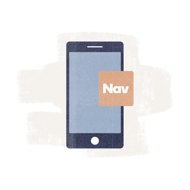 Have you seen Business Manager?
Full business credit reports & scores from Dun & Bradstreet, Experian and Equifax.
Get started today

Rate This Article