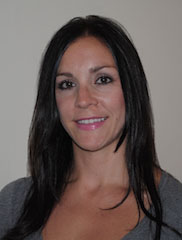 The struggle is real. Every work period is full of "things to do" and items to check off a list. But, sometimes that to-do list continues to grow and the strikethroughs stay stagnant, even if we are "working."
When we realize the imbalance, we generally feel our morale sink and realize that our productivity levels may not be exactly where we want them.
So, when the morale dips and the strikethroughs seem so far away, how do we avoid just being busy and actually remain productive in the workplace?  Great question.
There is an overload of information out there explaining the roadblocks to being productive. But whether you want to believe it or not, the number one reason you aren't being as productive as you could be is because of….wait for it…you!
Yes, you are your own block to productivity.
Let's explain.
Busy vs. Productive
First, you must understand the difference between "busy" and "productive." Being busy simply means doing things. This can be satisfying because you are checking items off your list, rocking through your to-dos, and experiencing the instant gratification of completion.
However, productivity focuses on moving forward. It's about doing things that have a greater impact and can make a project move along or get you or your team closer to a set goal – not simply keep you doing things. While paying a bill can absolutely get you closer to achieving a goal, it is a short-term "to-do" and can easily be completed. Productivity would focus more on completing a project plan or writing a summary or analysis of data findings.
But, it's not always easy to steer clear of being busy and head down the road of productivity. And doing it all the time isn't feasible. In fact, it is proven that busywork may actually help us boost productivity when we do it in chunks. But keeping those chunks in check is what is needed to boost productivity.
Delegate or Automate
Another important aspect of increasing your productivity is understanding what needs to be done by you and what can be delegated or automated. While some administrative tasks or busywork can be satisfying, consider this question: Can this work be completed by someone else in less time or for less money? Or, can technology do it for you? If any apply, then get it off your plate and find a better way.
A great example is the daunting task of sending expense reports. The process includes data entry, calculation, documentation, and correspondence. What if you could scan your receipt (or take a photo of it), have a system that parses and extracts your data, and prepares a report ready for sending? (Don't worry, it exists!) Through that automated process, you've taken a few hours of work off your plate, which can be reallocated to doing something that is moving you closer toward a goal and not spending time just checking something off your list.
Prioritize
While this may seem obvious, it isn't always top of mind when setting up a to-do list for the day or week. Prioritization is essential when tackling a list of tasks, because it helps drive productivity in the sense that what needs to be done is done. However, how you chose to prioritize is the kicker.
Do you put high priority on the busywork? Or do you prioritize based on deadline? Consider your prioritization strategy and potentially focusing on splitting priorities between those pressing to-dos and those productive to-dos. Although some items may not lead to instant gratification, they may be bringing you closer to your longer-term goal, which is often success-focused.
While the path to productivity may be littered with shiny objects, immediate wins, and the satisfaction of strikethroughs, careful navigation of the path is where the payoff lies. Travel the path with a strategic mindset and know that busy does not equal productivity, and real productivity will move you leaps and bounds in the direction of success.
---
Jen Cohen Crompton, entrepreneur-in-residence at The Neat Company
, has extensive experience with small businesses, including founding her own business, Something Creative, in 2008. Since joining The Neat Company, Crompton has worked as an ambassador to small-business owners and managers by offering thought-provoking insights into how they can work smarter.
This article was originally written on February 26, 2016 and updated on June 16, 2022.
Rate This Article