Advertiser & Editorial Disclosure
If you're looking to improve cash flow and establish business credit with easy net-30 accounts, this comprehensive guide will help you understand how to get started. We recommend you review the entire guide to get the full picture of how to build and maintain strong business credit using trade credit.
What Are Net 30 Accounts?
Net-30 accounts are accounts that extend you 30 days to pay the bill in full after you have purchased products. Net 30 accounts allow you to buy now and pay later. Commonly known as vendor credit, supplier credit, and trade credit. Vendors that report those payments to commercial credit agencies help your company establish strong business credit scores.
Each vendor account listed here offers a wide variety of products that many businesses can use. By purchasing items you need for your business on payment terms and then paying on time, you may build a positive business credit references.
Note that while we do our best to provide you with helpful information, ultimately it is up to each company to report accounts to business credit agencies. Nav cannot guarantee any specific results by using the services of these vendors
. Terms and credit reporting arrangements may change at any time.
Learn more about business credit here
. 
Also keep in mind that:
These vendors generally don't check the business owner's personal credit reports, but they may. Personal credit checks for these types of accounts will generally result in "soft inquiries" that don't affect personal credit scores, but there's no guarantee that's the case. It's a good idea to monitor your personal credit: here are 138 places to check your credit scores for free.
Some of these vendors may require the buyer to make initial purchases before they extend net 30 terms. This is especially true for new businesses that have not yet established good business credit profiles.
While interest is not typically charged if you pay on time, you may forgo a cash discount.
Feel free to share your experiences in the comments below.
Nav is an affiliate of some companies listed here and may be compensated for those referrals.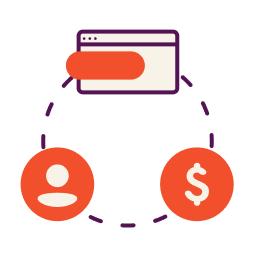 Actively build business credit history and improve the metrics that matter to lenders
Get a Nav tradeline that can improve your business credit score, leverage credit details to amplify your borrowing power, and access your best financing options — only at Nav.
I'm Ready
List of 21 Easy Approval Net-30 Accounts + A Bonus
1. Creative Analytics Net 30
Products offered: Creative Analytics is a full-service digital marketing and management strategy consulting agency that offers 3 different types of business accounts to choose from to build credit:
An annual purchasing charge account ($79 annual fee). Purchase office products such as small electronics, desk and office decor/accessories, fitness items, beauty professional tools, kitchen items, etc. as well as limited digital marketing services on monthly installment plans (e.g. websites and social media). Reports tradelines between $1,000 and $10,000.
A monthly "business credit on autopilot" membership (no annual fee or additional purchases required for reporting) to their Founders Circle community, where customers choose between a digital library plan or access to the full mastermind network ($49 – $149 per month). Reports tradelines between $1,000 and $12,000.
Pay by Invoice account with Net-30 terms (no annual fee) for purchase of full suite of marketing or strategy services, such as WordPress web development, logo design, social media management and advertising, Google PPC, email marketing, SEO, management strategy, and more.
Worth noting: To qualify for a Net 30 account your business must:
Operate in the United States
Have a Tax ID number (EIN) and D-U-N-S number
Be established for at least 30 days
Not have any derogatory business reporting or delinquencies
Have an authorized officer of the organization submit the application
Open a Creative Analytics account now
2. Business Tshirt Club Net 30
Products offered: Wholesale blank apparel including but not limited to t-shirts, sweatshirts, hats, outerwear, sportswear, corporate apparel, masks and much more.
Worth noting: Business T-Shirt Club is a membership based print & embroidery company offering access to premium apparel brands at wholesale rates, high quality custom print and embroidery services, print on demand fulfillment services, corporate partner discount programs and more. The annual membership fee is $69.99.
Open a Business Tshirt Club account now
3. Coast to Coast Office Supply Net 30
Products offered: Office products and digital downloads (software and eBooks)
Worth noting: No membership fees. To use Net-30 terms, during checkout make sure to click on the button that says: Bill My Net 30 Terms Account. A digital invoice will be sent to your registered email address.
Open a Coast to Coast Office Supply account now.
4. Summa Office Supplies Net 30
Products offered: office supplies such as paper, folders, envelopes, labels etc.
Worth noting: Summa Office Supplies is eager to work with small businesses, and their stated goal is to provide the "human touch." They offer credit for both new and well-established businesses and will provide written trade credit references upon request. As you establish a positive payment history, you can request larger credit lines.
Open a Summa Office Supplies account now. Use code SOSNAV at checkout.
5. NAMYNOT Net 30
Products offered: digital marketing services including include SEO, content writing, social media management & marketing, inbound lead generation, PPC, video production, e-commerce, plus WordPress design & development.
Worth noting: Customers may get up to $10,000 in buy now, pay later credit and get a decision within two days.
Get a NAMYNOT net-30 account here.
6. Office Garner Net 30
Products offered: Apparel, offices supplies, electronics, website design, business cards and more.
Worth noting: To qualify for net-30 terms, your business must have a clean business credit history, be in business for at least 30 days, and be based in the US. There is a one-time $69 processing fee.
Open an Office Garner account here.
7. The CEO Creative Net 30
Products offered: Office supplies, custom website design and branding services, business accessories, electronics and custom apparel.
Worth noting: To qualify for net-30 terms, your business must have a clean business history with no late payments listed on business credit for the past 6 months. It must be a U.S. based business, in business at least 30 days, with an EIN and active corporate filing with the state. There is a $49 annual fee upon approval.
Open an account with The CEO Creative here.
8. Ohana Office Products Net 30
Products offered: A variety of office products.
Open an Ohana Office Products account now.
9. Wise Business Plans Net 30
Products offered: Wise Business Plan® specializes in creating professionally written business plans, pitch decks and Powerpoint presentations for small business owners. Plans cover a variety of purposes, including franchises, non-profits, as well as investor grade and bank compliant plans. Each business plan is custom written by writers with MBAs, researchers, and financial modelers, and are professionally designed.
Worth noting: Wise Business Plan purchases are paid for with 50% due up front and 50% due before releasing the draft. Those purchases are reported to business credit bureaus.
Open a Wise Business Plans account now.
10. Quill Net 30
Update April 11, 2023: Quill may not be currently reporting to business credit. Check before you apply.
Products offered: Office supplies, including a wide variety of supplies in the following categories: cleaning, coffee/snacks, safety, laboratory, healthcare, health and wellness and more.
Worth noting: Some business owners with no business credit history have reported they were required to purchase at least $100 of products per month over a 90 day period and pay those off before qualifying for a net-30 account.
11. Grainger Net 30
Products offered: Over 1.6 million industrial and safety products offered
Worth noting: While a Grainger account is generally easy to get, some business owners have reported that they were unable to qualify immediately because they had no business credit references, or because their business was just recently incorporated. Some found they were able to talk with a representative to establish credit terms, while others had to start with other accounts.
12. Uline Net 30
Products offered: Packaging, janitorial, food service, safety warehouse supplies and more
Worth noting: Most business owners report success opening a credit account with Uline. If your business is young and you have trouble qualifying, you can contact their credit department. You may need to make five or more purchases before you can access net-30 billing.
13. Newegg Business Net 30
Products offered: NeweggBusiness offers a wide variety of technology products and solutions.
Worth noting: You must have a Newegg Business account before applying for net 30 terms.
Apply for a NeweggBusiness net 30 account here.
14. JJ Gold Net 30
Products offered: Corporate gifts, personal care and cosmetics.
Worth noting: Your business must be in business at least 30 days with an EIN, utility bill or bank statement and driver's license to qualify.
15. Staples Net 30
Products offered: Staples offers a wide variety of office products and serves more than 2 million small business customers.
Worth noting: The Staples Business Advantage Net-30 account is appropriate for businesses with ten or more employees and that have been in business for at least a year. Businesses with fewer employees may want to apply for the Staples Commercial More Account which also offers net-30 terms and gives 5% back on purchases online and in store.
16. Supplyworks Net 30
Products offered: Supplyworks is now the wholesale distribution division of The Home Depot® offering pro-grade products—everything from cleaning chemicals, paper products and PPE to plumbing and lighting products.
Worth noting: The minimum order is $150. Orders less than $150 are subject to a $9.95 handling fee. Minimum order on drop ship orders is $50. Invoices not paid within terms are subject to monthly service charges of 1-1/2% per month (18% annual percentage rate).
Open a Supplyworks account here.
17. Fidextech®
Products offered: Digital marketing agency specializing in web design, app design, and digital marketing services such as PPC ads, SEO, and logo design and branding for both new and growing businesses. Fidextech also offers web hosting packages and domain names. It reports monthly to one of the major business credit reporting agencies.
Worth noting: No monthly or annual membership fee. To qualify, must be a registered verifiable business at least 90 days old with an EIN. There is no personal credit check but there is a business credit check.
Get started with Fidextech here.
18. HD Supply Net 30
Products offered: HD Supply offers a wide variety of products for the business professionals in maintenance, repair, and operations (MRO).
Worth noting: You can also get a ProPurchase® card, which works at The Home Depot® retail stores nationwide, and those will be invoiced to your HD Supply account. For net 30 accounts, a minimum charge of $2 or 1.5% per month, 18% per year, is charged on past due invoices.
Open a HD Supply net 30 account here.
19. Wayfair Professional Net 60
Products offered: Wayfair offers a very wide variety of products including office and storage supplies, furniture, lighting, tech accessories and much more.
Worth noting: Wayfair Professional offers two types of accounts. The Wayfair Professional Flex Account is a net 60 account, at checkout. The Wayfair Professional Credit Card offers 2% cash back. The website states that both accounts help build business credit, though the specific bureau is not mentioned. They are offered through Capital One. Unlike most of the accounts on this list, this account may require a personal guarantee. An EIN is required, and terms and conditions state a business entity is required.
Both financing options are eligible to use in the United States across all Wayfair sites: wayfairprofessional.com, wayfair.com, jossandmain.com, allmodern.com, birchlane.com, and perigold.com.
While orders can be delivered globally, financing accounts must be tied to a United States physical billing address. If you don't have a United States physical billing address, call Wayfair at 844-251-0720 to learn more about your financing options.
Sign up for a free Wayfair Pro account to access credit applications
20. Office Depot OfficeMax Net 30
Products offered: Office Depot offers a wide range of office supplies, printing, furniture and more.
Worth noting: The Office Depot OfficeMax Business Account requires payment in full each month. On the application it suggests agreeing to a personal guarantee to increase the likelihood of approval if your business meets any of the following criteria: a sole proprietorship, a partnership, unincorporated; or a corporation with an annual revenue of less than $5,000,000, less than 10 employees, or incorporated less than 3 years. Some applicants have been denied with less than three years business credit history, so you may want to make sure business credit is well established before applying for this account.
Open an Office Depot OfficeMax account here.
21. Amazon Net 30
Products offered: Amazon offers a large selection of products for businesses.
Worth noting: Amazon's Pay by Invoice program offers net 30 terms, which can be extended with a Business Prime Membership to net 45 (small and medium businesses) or even net 60 terms (enterprise). However, this program is by invitation only and does not report to business credit.
As an alternative, the Amazon Business Credit Card allows you to choose 3% back or 60-day terms, while the Amazon Business Prime American Express card allows you to choose 5% back or 90-day terms. It does report to multiple business credit bureaus.
22. BONUS: Nav Prime
Nav Prime isn't technically a net-30 vendor because you pay as you go, but paying your bill every 30 days can help you build business credit history by establishing a new tradeline with multiple business credit bureaus. You also get a second tradeline with your regular use of the built-in Nav Prime Card. Reporting is never negative.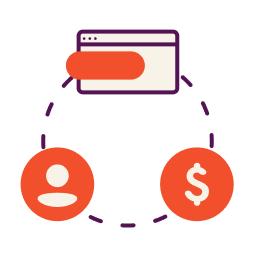 Actively build business credit history and improve the metrics that matter to lenders
Get a Nav tradeline that can improve your business credit score, leverage credit details to amplify your borrowing power, and access your best financing options — only at Nav.
I'm Ready
Applying for Vendor Accounts
Before You Apply
Before you start applying for vendor accounts, it's important to target your efforts so you apply for accounts for which you are likely to qualify. Some companies have more stringent requirements. Here, we will show you how to start with easy net-30 terms and work your way up to additional accounts:
We recommend you take these steps before you apply for vendor credit:
When You Apply
Use your business name and information on the application.
Be consistent in the way you list your business name, address, phone number, etc.
Avoid using personal information such as your Social Security number whenever possible.
Make a note of your account number and the date you opened the account. It may take 60 days for a new account to appear on your business credit reports.
You may have to start with a low credit limit initially. As you establish a track record of on-time payments you can ask for a higher credit limit. You may eventually be eligible for longer net terms (such as net 45 or net 60.) Remember, these companies want to do business with customers who make purchases and pay on time.
Why Get Net-30 Trade Accounts?
Learning about net 30 vendor accounts was a game-changer for serial entrepreneur Levi King's first business, a sign manufacturing business he launched in his twenties. Because he had been raised to avoid credit and debt, he bootstrapped his business, and cash flow was always an issue.
He'd have to purchase cement, plastic, steel and other supplies— plus cover labor and other overhead costs— before he could manufacture and install the signs his clients would purchase and pay for later. It was incredibly stressful and there were many sleepless nights when he worried about how he'd keep his business afloat.
Then one of his suppliers suggested he fill out a credit application, which would allow him to get supplies on net-30 terms, which meant he wouldn't have to pay the supplier for thirty days. With that extra time to pay, he could often complete a job and invoice his clients without laying out money for the supplies up front. "It was a great way to float costs between customer payments," he says.
How Trade Credit Works
Trade accounts (vendor or supplier credit), are accounts offered by companies that sell to businesses of all sizes. The vendor or supplier essentially becomes the lender by allowing customers to "buy now" and "pay later."
Net-30 terms means full payment is due 30 days after the invoice date. Net-60 gives you 60 days to pay, etc. Always pay on time— early if possible— to establish a good payment history. Business credit reports may report payments as little as one day late, and with the D&B Paydex score, you'll earn the highest score by paying early.
Not as common as net-30 terms, some vendors will offer net-60 or even net-90 terms.
Trade credit is used in a wide variety of industries including:
Construction
Manufacturing
Restaurants
Medical offices
Most B2B companies
Even freelancers who provide services are essentially offering net-30 terms when they perform work for a client and get paid later. It's the most popular form of small business financing!
Why Trade Credit Matters
There are a number of advantages to establishing net-30 vendor accounts. They include:
Improve Cash Flow: Paying for items you use in your business can improve cash flow. Some vendors will start customers off at net-10 or net-30 terms, but a number of them will extend longer terms to good customers with on-time payment histories.
Separate Business and Personal Credit: By securing payment terms with your vendors, you can separate your business and personal credit, and avoid using personal credit cards to purchase supplies for your business.
Build Business Credit: Vendor accounts that report to business credit reporting agencies will help your business build business credit, which in turn makes it easier to get other types of business financing. The D&B Paydex Score, for example, is calculated by evaluating payment history with vendors. Learn more about how to report to the business credit bureaus.
No Personal Credit Check: Some suppliers and vendors (but not all) will not check the owner's personal credit check. That means business owners with 'bad credit," may be able to begin to establish vendor credit while they continue to work on their personal credit.
Vendor Accounts Without Personal Guarantees
Some business vendors and lenders may request or require a personal guarantee (PG). With a PG, you agree that if your business doesn't repay the debt, the lender can try to collect from you personally. While it's best to avoid PG's when possible, they may be required in some cases, especially when your business is young and hasn't established strong revenues and/or business credit.
Tip: Read the application and terms and conditions carefully to determine if a PG is required. If the vendor asks for personal financial information such as a Social Security number, it may check your personal credit and a personal guarantee may be required. Clarify that with the lender if necessary.
Business Credit Cards: Another Easy Way to Build Business Credit
A business credit card can be used in a way similar to vendor credit: you can purchase items you need for your business and pay for them later. Most business credit cards offer a grace period, which can give you days or weeks to pay before incurring interest, depending on the timing of your purchase. Some business credit cards offer low-rate purchases and/or balance transfers, making them attractive when your business needs to borrow for longer periods of time.
A business credit card may help build business credit. As this chart explains, most business credit cards report to at least one of the business credit bureaus and most report to multiple bureaus. Paying at least the minimum payment on time on your business credit card on time may help you build business credit.
When you apply for small business credit cards, card issuers will check personal credit and a personal guarantee will be required. Generally, a good personal credit score will be required. It's not until you move into "corporate credit cards" available to larger businesses with significant revenues that you can move away from these requirements. (An exception may be some commercial fleet cards or store cards that don't check personal credit.)
While those may seem like drawbacks, they also offer advantages: as long as you have decent personal credit scores (usually in the mid-600s or higher) and sufficient income from all sources (not just business revenues), you should be able to qualify. These cards are often available to startups and businesses with little revenue.
The bottom line: a business credit card can complement net-30 accounts and offer similar advantages, including improved cash flow and the ability to build business credit.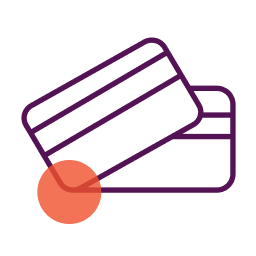 100+ Business Credit Cards in One Click
Business credit cards can help you when your business needs access to cash right away. Browse your top business credit card options and apply in minutes.
Find My Top Options
Report Accounts You Already Have
You may already have accounts that give you payment terms, even if you don't think of them that way. For example, if you have a cell phone bill, you probably pay for the service and data you've used in the previous month. The same is true of your internet service, utility bills etc. But often those accounts don't report to business credit and therefore your monthly payments don't help you build credit.
A service called eCredable Business Lift will verify and report accounts to multiple business credit bureaus for a small fee. Even better, it will report the most recent payment history up to 24 months. That means you can get "credit" for bills you've already paid! (Of course, that also means you'll also want to make sure you haven't had a late payment in the past two years on any account you want reported.) Plus the subscription fee will be reported to business credit bureaus, which may potentially help establish your business credit rating.
Note these accounts can be in your personal name as long as you verify you use them for your business. Learn more about this service and read our review here.
Frequently Asked Questions About Net-30 Business Accounts
What Are the Benefits of Using a Net-30 Account?

Net-30 accounts can help improve your cash flow, separate your business and personal credit, and even build your business credit.

By extending your payment date, it allows you to free up cash so you can pay off other expenses or fund new business opportunities, all while still receiving the supplies and inventory you need to grow. Net-30 accounts also help secure payment terms with your vendors so you don't need to use personal credit cards to buy supplies.

Many vendor accounts report to business credit reporting agencies, which means paying on time can help build your business credit profile. And not every vendor requires a personal credit check, so you may be able to qualify even if you don't have great credit.


What Are the Drawbacks of Using a Net-30 Account?

The potential drawbacks of using net-30 accounts mainly come from failure to pay the amount owed on time.

Late or incomplete payments could result in late payment fees that hurt your cash flow. They could also negatively affect your credit scores. Review the details of your agreement before making any decisions. Be sure to evaluate whether your expected future cash flow can cover any potential late fees to avoid hurting your financials.

In addition, when you take advantage of net-30 payment terms you may miss out on a discount offered by the vendor for cash payments.

Does Opening a Net-30 Account Help with My Business Credit?

While simply opening a net-30 account doesn't build your business credit in and of itself, paying your accounts on time can improve your scores, as long as the vendor or supplier reports to business credit agencies.

Is a Net-30 Account Or Net-60 Account Better For My Business?

This depends on several factors, including the terms of your net-30 or net-60 agreement, your expected future cash flows, and the amount of runway you need.

First, consider all the details of the arrangements. Note any late payment fees. If cash is tight and you're unable to pay on time, will the fees force your business into debt? If so, you may want to choose the agreement with lower fees. Next, determine if your expected future cash flow can cover the amounts owed on their due dates.

Note that net-30 accounts will report more frequently than net-60 accounts. If your goal is to build business credit you may prefer shorter terms.

Finally, consider whether you need a full 60 days, or if 30 days might be a better fit based on potential late fees. While 60 day terms may free up more cash flow for a longer period of time, there may be situations where paying what's owed sooner makes more sense.

What Happens to Your Business If You Don't Pay a Net 30 Account?

You will be charged a late fee, often calculated as a percentage of your outstanding bill. The fee may also be applied every month that passes without payment.

For example, assume your bill is $10,000 with a 2% late fee and a due date of March 31st. You don't pay the $10,000 until June. Your agreement may be structured so that you owe $600 (2% of $10,000 = $200; $200 x 3 months of non-payment = $600).

Your credit scores may also be negatively affected due to failure to pay.

Does Walmart Offer a Net 30 Account?

In the past, Walmart offered the Walmart Community card to business owner, and some business owners found it helped them build business credit. That program currently appears to be unavailable to new applications.

Does Opening a Nav Account Help Me Build Business Credit?

Nav's paid plans can help you build your business credit scores when you pay your bill on time. These plans establish new tradelines with business credit bureaus like Experian and Equifax, and you can automate payments so you never miss a due date.
 
Don't forget that building business credit is only the tip of the iceberg when it comes to Nav's benefits. Our platform is also designed to help you find business funding. We sync with your business data so you can instantly compare your best options for small business loans and business credit cards, as well as other business solutions.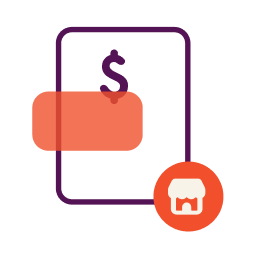 Access better funding options with a solution you can't get anywhere else
Improve your business's financial health profile, unlock better financing options, and get funded — only at Nav.
Get Started
This article was originally written on May 23, 2019 and updated on November 30, 2023.
Rate This Article
This article currently has 876 ratings with an average of 5 stars.