Establishing credit is essential to building a financially sound business. A solid credit score can create business financing options for your company and support business growth. Opening a credit card account is one of the most basic ways to begin developing credit for your business. However, doing so might be difficult for young businesses and those led by owners whose personal financial history is less than ideal. In these situations, a secured credit card can help craft a foundation on which to cultivate your business credit.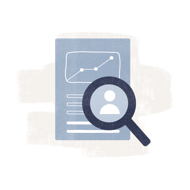 Business Loan Builder
Access your full business credit scores & reports, including the FICO SBSS — the score used to pre-screen SBA loans.
Unlock your scores now

What Is the Difference Between a Secured vs Unsecured Credit Card?
Unsecured credit cards are the most popular type of account, designed for the average consumer. They are not secured by collateral, which means they are not directly connected to property that a creditor can seize if the cardholder defaults. 
On the other hand, secured credit cards require collateral (usually a cash deposit). The amount of this deposit becomes the credit limit on the card. These cards are intended for individuals with poor credit scores or no existing credit history. The fees and terms associated with secured cards are generally less favorable than those of unsecured cards. 
What Is an Unsecured Credit Card?
An unsecured credit card is issued by a financial company, essentially acting as a lender. It allows businesses to buy goods and services without cash. In a credit card transaction, the card issuer transfers money directly to the merchant. The cardholder is extended a credit for this amount. The card issuer bills the cardholder, usually on a monthly basis, for all the credits extended in that period. The cardholder must pay back the debt within a certain amount of time or be charged interest on the amount left unpaid. Cardholders also must pay certain fees, such as an annual fee and foreign transaction fee when applicable. 
Credit card issuers may offer cardholders lines of credit, which allow them to borrow money via cash advance. Credit card companies set borrowing limits for cardholders based on their credit history. Those with a good credit score are granted a higher credit limit because of their proven responsibility with debt. 
What is a Secured Credit Card?
Secured credit cards offer cardholders the same convenience of unsecured cards, in that they are able to make purchases without using cash. However, a security deposit backs the card. Cardholders must put down a cash deposit to obtain the card. Their credit limit is equal to this security deposit. As with an unsecured card, cardholders are billed monthly and must pay the bill in full or be charged interest on the remaining unpaid portion. Generally, these cards have higher interest rates than their unsecured counterparts. Some may also have an annual fee. 
A secured card lets a business with a low credit score or no credit history build credit by demonstrating responsibility and timely monthly payments. Unlike a prepaid card like a debit card, secured credit card usage is reported to the major credit bureaus, impacting the holder's business credit report. 
Is It Better to Have a Secured or Unsecured Credit Card? 
All together, an unsecured credit card is preferable because of the advantages it brings. The credit limit is almost always higher than a secured card and it is not tied to collateral owned by your company. The purchase APR (annual percentage rate) and charges (like the annual fee) are commonly lower. The conscientious usage of unsecured cards helps build your credit, as it does with secured cards. These cards also sometimes offer attractive incentives to cardholders such as airline mileage or cash back rewards (just look out for the associated annual fee). 
However, if you are unable to attain a traditional credit card, a secured card provides many benefits that will help you rebuild your credit or achieve a higher credit score as long as you make your payments on time. Careful use of this secured debt can potentially give you access to new and different types of financing for your company, including unsecured business loans. 
Pros and Cons of Using Secured Credit Cards for Small Business
If you are considering a secured credit card for your business, there are some advantages and drawbacks to consider. 
Pros 
Easy to obtain: It's likely a borrower will be approved as long as they have a deposit, regardless of their credit score. 
Credit reporting: Credit card companies that issue these cards report activity to the credit bureaus. If a borrower uses the card responsibly and pays debt on time, they can improve their credit and eventually gain access to other types of financing like unsecured loans.
Establishes credibility: Secured cards give new businesses an opportunity to build credit in the company name. Owners can potentially avoid the need to take out personal loans and other personal debt. 
Teaches fiscal responsibility: With a secured card, it's impossible to overspend and get yourself in further debt. 
Refundable: If you decide this card isn't for you, it is possible to get your deposit back (or whatever percentage remains). 
Cons 
Security deposit: To get a secured credit card, you need to have cash available for the deposit. 
Fees: If you have to pay interest or make late payments, the fees (such as the annual fee) are generally higher than those of unsecured credit cards. 
No perks: Secured cards don't usually provide access to reward dollars like cash back on certain purchases or airline mileage. Additionally, balance transfer is difficult to come by. 
Nothing is guaranteed: Even if you have a deposit, your approval for a secured card is not promised. Additionally, if you prove yourself responsible and repay the loan, there is no assurance that your lender (or another) will offer you other loan or financing options with better rates and terms.   
Pros and Cons of Using Unsecured Credit Cards for Small Business
Most small business owners use unsecured credit cards to help launch their business. Whether or not this is the best choice deserves some consideration. 
Pros 
No deposit: You don't need to have cash on hand to acquire an unsecured card, though you may be charged an origination fee or an annual fee. 
Higher limit: The credit limit is most often higher on unsecured cards because it is not tied to your deposit amount. This gives your business more leeway to invest in what it needs to reach the next level.
More attractive deals: Rates, terms, and fees, like the annual fee, are comparatively better on unsecured cards, especially for those with a good credit score and a history of making payments on time. 
Reward opportunities: Unsecured cards come with plethora of options for rewards, from merchandise credit at your favorite store to hotel room upgrades. And, if you find a card that you prefer more than your current one, balance transfer options are readily available. Just always be mindful of whether the rewards outweigh the potential annual fee. 
Line of credit: Unsecured cards let you buy things you otherwise wouldn't be able to afford by extending a line of credit. Your credit card company serves as a lender, allowing you to pay off debt over time. 
Building credit: Conscientious use of any type of credit card will positively impact your credit score, giving you more options when it comes to financing, including business loans for small business. 
Cons 
Hard to get: If you don't have ideal credit or if you're dealing with existing debt, an unsecured card with reasonable rates is difficult to find. 
Allows overspending: Without the credit limit regulated by a deposit, an unsecured card makes it very easy to spend money you don't have and won't be able to pay back. 
Fees: Unexpected fees often pop up with all types of credit cards. Whether it's an annual fee, a late fee, or a balance transfer fee, you will be paying a fair share of fees each month. 
Future impact: Responsible use of credit, when reported to the credit bureaus, can help your business grow financially. On the other hand, reckless use can affect your business' future for years down the road. Taking on too much debt, applying for too many credit cards, or tarnishing your credit score with unpaid bills is something you can't reverse instantaneously. Building back a strong financial history will take years. 
How To Apply for a Secured Business Credit Card
Applying for a secured credit card is simple. You can find a number of options by searching online. This also lets you take your time to research each card and its terms. Once you make a decision, the online application usually involves some basic identifying information. The credit card company will run a check to confirm your identity and financial history. When you are approved, you will provide your deposit and then receive the card. Alternatively, you can visit your local bank or credit union to apply for a secured credit card. 
How To Apply for an Unsecured Business Credit Card 
The application process for an unsecured credit card is similar to that listed above, minus the security deposit. Because there are so many options for business credit cards with a variety of rewards, you might want to spend some extra time researching the choices to ensure your card is providing you with meaningful benefits that offset any potential annual fee. 
Final Word: Secured vs Unsecured Credit Card
Both secured and unsecured cards have beneficial applications depending on your unique business situation. If you have poor credit or large debt and need to improve your credit, a secured card can help you do that. If you don't know what your credit score is, you can get free business credit scores online. Otherwise, unsecured cards offer the best deals and rewards to help fund business growth.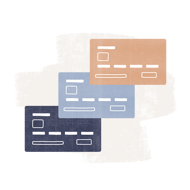 100+ business credit cards in one click
Business credit cards can make sure you always have emergency cash on hand. Browse your top business credit card matches for free and apply in minutes!
Find my top options

Rate This Article