Business credit cards offer a quick and secure way for business owners to get the funds they need to run their business smoothly, take advantage of growth opportunities, provide breathing room when business is slow, safeguard personal finances from actions of the business, and more.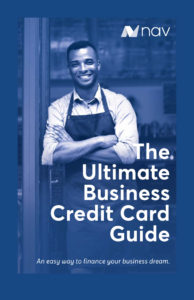 We created this guide to set you on a path to make the most out of business credit cards. Here's a taste of what's inside:
The incredible advantages of business credit cards
How business credit cards affect both your business AND personal credit
How to find our your approval odds before you apply
The type of business card you should avoid
Hacks to earn rewards and flights from your business credit card
Nav offers dozens of the top business credit cards, and the most small business financing options available in one place. Sign up for a free Nav account to see your approval odds on business financing options before you apply.
This article was originally written on October 25, 2016 and updated on December 9, 2020.
Rate This Article